Local fashion brand launches Circular Sourcing
North & West Melbourne Precinct Association | 16th August, 2023
words by Courtney Holm
FOUNDER - A.BCH / CIRCULAR SOURCING
As part of its goal to create systems change for a circular economy in fashion, Melbourne circular fashion brand, A.BCH, has launched Circular Sourcing – a marketplace for surplus textiles with the goal of keeping Australian surplus fabrics in use and out of landfill.
A survey conducted by A.BCH in 2022 found 10 million kilograms (conservatively) of dormant textile stock scattered across the nation.
These materials, despite their high quality, are referred to as "deadstock" and remain unused and on a path towards downcycling or outright waste.
Among the entities holding excess fabrics – which include mills, manufacturers, and designer brands – there is a collective desire for these resources to be repurposed, yet practical constraints around infrastructure, time, and resources hinder their integration into primary business operations.
Additionally, micro, small and medium sized businesses, along with individuals and home sewers who seek access to such materials, encounter difficulties in sourcing them reliably and regularly.
Circular Sourcing has been created BY the industry, FOR the industry and was built on a collaboration between local businesses A.BCH, Full Circle Fibres, MTK and The Social Studio.
The hope is the platform will serve as designer brands' first port of call for their material sourcing. The goal is to help local fashion, textile and design businesses find what they need in the right quantities and the right price – all from one digital platform.
As materials become increasingly difficult to source from traceable supply chains, importation costs grow and certified fabrics remain largely inaccessible, deadstock will become an important aspect in a sustainable sourcing strategy.
Research also shows that the greatest area of impact is in the use phase and that keeping materials in their highest use case for longer, rather than just swapping out fibres for more sustainable ones, is the best way to reduce environmental impact.
Circular Sourcing is open not only to buyers but to sellers too. Businesses with high-quality surplus fabrics over five metres can become part of the circular economy while freeing up additional revenue by signing up at circularsourcing.world/sell-with-us/
For locals interested in learning more about circular fashion and sourcing, get in touch with the North & West Melbourne Precinct Association via [email protected] for future information sessions and events.
For all your future deadstock fabric sourcing, visit us online (see below) and happy sourcing! •
For more information: circularsourcing.world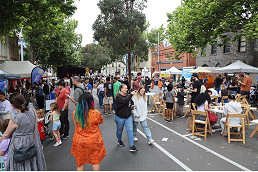 November 15th, 2023 - Felicity Jack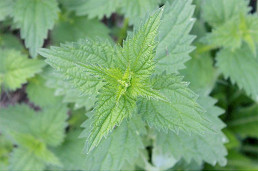 November 15th, 2023 - Jacqui van Heerden

Subscribe
to
all
the
news
Like us on Facebook
Download the Latest Edition