Local teachers link up with North Melbourne AFLW side
David Schout | 11th October, 2023
Two Flemington teachers have spent a day embedded in North Melbourne's AFLW program.
Local teachers and North Melbourne football coaches swapped intel in the recent school holidays as part of a Department of Education initiative.
Mount Alexander College's Shannon McVeigh and Flemington Primary School's Siena MacShane spent a full day at NMFC headquarters at Arden St, chatting and working with key members of the club's AFLW program.
The pair were given a glimpse into the average training day within an elite environment, which included a skills session, strength and conditioning and video analysis.
Perhaps unsurprisingly, the intersection of teaching and coaching shone through on the day, as the two were able to spend time with head coach Darren Crocker.
"Playing football and learning in school is a goal driven environment. I've seen such similarities today, particularly in letting players drive the conversation which allows more voice and sharing with the whole team, which is important in any classroom," Shannon said afterwards.
Shannon meeting North Melbourne AFLW head coach Darren Crocker.
The club, which has made a strong start to their 2023 AFLW campaign, is partnering with the Education Department as part of the Teach the Future campaign, which encourages Victorians to consider a career in teaching to curb the ongoing shortages within the profession.
Siena was impressed with the openness of the club's culture between the men's and women's teams, and similarly saw coaching and teaching similarities in how feedback is delivered and open dialogue is fostered.
Today I learned about the power of transparency and about being open and having open meetings and being transparent throughout the whole club is so beneficial. I think I'd try and incorporate that in some shape or form in my own classroom.
A teaching and learning leader for PE, Shannon added that he was impressed with player-led group discussions that were later shared with the wider group.
North Melbourne AFLW captain Emma Kearney, a qualified teacher, and a development coach in the club's AFL program, said being an educator had given her a grounding in other pursuits.
"People should consider a career in teaching because it's such a rewarding career. It also opens the door to so many other options," Kearney said.
"All the skills that I've learnt teaching from organisation through to leadership through to the way I can communicate has really benefited me in my career now as a coach."
North Melbourne FC's community arm, The Huddle, works with both Flemington Primary School and Mount Alexander College, as well as other schools and organisations, to leverage the power of sport to strengthen social inclusion, education and careers for young people.
The teachers were also at Arden St on October 1 for the Kangaroos' home game against GWS Giants, along with former education minister Natalie Hutchins who tossed the coin prior to the first bounce.
Captions: Local teachers Siena MacShane and Shannon McVeigh. Siena and Shannon with AFLW star Ash Riddell (Pics courtesy of NMFC).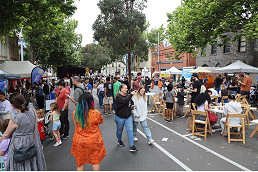 November 15th, 2023 - Felicity Jack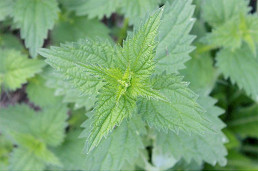 November 15th, 2023 - Jacqui van Heerden

Subscribe
to
all
the
news
Like us on Facebook
Download the Latest Edition