Looking sheepish in Leveson St
Rhonda Dredge | 12th August, 2021
If you want to be popular in North Melbourne all you have to do is post a picture of your pet sheep on the couch to get a few likes.
But not many people had actually seen the so-called pet when North West City News went investigating.
"I've 'herd' about it," said a saleswoman in a toy shop in Erroll St.
"Try the Lort Smith," said a more practical commentator at the nearby bookshop, "but phone first, they're busy."
Not everyone has time to concern themselves with pet likes and dislikes.
The enterprising woman at the game shop in Queensberry St was more willing to take a risk.
"Try the Roasting Warehouse in Leveson St," she said. "I saw a man carrying a lamb there about three weeks ago."
The Roasting Warehouse looked mellow enough from the street but the joint was really jumping when North West City News took a bo-peep.
There was a queue at the counter and quite a crowd was sampling the various brews, rich and strong.
"There are no sheeps here," said a spokesman coming forward out of the swilling lunchtime crowd.
Eventually a staff member relented and agreed to get the animal's phone number if it dropped in.
They're a skeptical lot down in Leveson St so if you've actually seen a pet lamb out and about please take a picture and send it in! •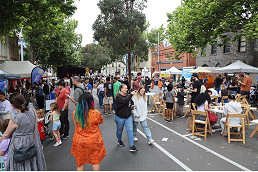 November 15th, 2023 - Felicity Jack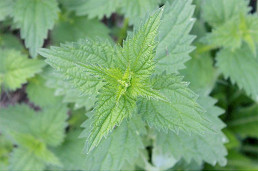 November 15th, 2023 - Jacqui van Heerden

Subscribe
to
all
the
news
Like us on Facebook
Download the Latest Edition