Lord Mayor calls for timeframe out of lockdown as businesses ready "to jump into action"
Brendan Rees | 9th September, 2021
Melbourne Lord Mayor Sally Capp says businesses in lockdown are at "the end of their tether" and has called for a clearer timeframe so they can plan to reopen.
Cr Capp said there needed to be more "transparency and guidance" from the state government in relation to the road map out of the extended lockdown as it was only heightening the uncertainty faced by businesses.
"Our traders are not demanding that our city reopens tomorrow," she said. "All they are asking for is a timeframe to work towards. They cannot open their doors at a moment's notice, nor can an event relaunch overnight."
"Planning for reopening will do more than just lift spirits and provide financial certainty. It will play a key role in improving the emotional wellbeing of traders."
"We need to discuss and determine the pathway out of lockdown that minimises the health risk but maximises economic and social activity."
"Our businesses are ready and waiting to jump into action as soon as a roadmap is in place."
"Whatever the health requirements, small businesses will innovate and adjust. But to do that, they need transparency and guidance from the state government at this critical time."
Among those reeling was Sia Kaveh, who was forced to close his Hotham Juice and Gelati shop in North Melbourne for two months after revenue dried up.
"We are waiting to see if the customers are going to walk in," he said after reopening his Errol St shop on September 7. "If not, I'll have to completely shut it down and move out from this shop."
After spending $300,000 on renovations on his shop which he officially opened in May last year, he said having to close his doors in July was "devastating".
"There was no money left to run the shop. I cried a lot for the time and money I invested in this shop," he said, adding he hoped he would be eligible for the state government's COVID-19 hardship fund.
"You can't close it and open it all the time. It's not the way you run a business."
"It was chaos, it was really, really bad," Mr Kaveh said, who had to borrow money from friends and family.
During his two months away from the shop Mr Kaveh, a licenced builder, laboured where he could to make ends meet. But even then, he had to isolate for 14 days after a construction site in St Kilda was listed as a COVID exposure site.
He conceded reopening was an "absolute gamble" and was "not at all" confident of a pathway out of lockdowns.
"I have no idea how much we can make – we really cannot manage the business if there is no chance we can see the future of the business."
Natalie Ragusa, who owns Aerial Studio in Kensington, had been forced to shut her doors of hair and beauty salon yet again.
"It is so rough for small businesses to survive during this time," she told North West City News.
"During the first couple of lockdowns there was a sense of support and encouragement from everyone and now we are left so deflated."
Ms Ragusa said while she was grateful for government support it didn't go far enough in covering the "payments and bills that still arise".
"We are grateful for the support of our clients who continue to support us. We feel for all of the other small businesses in the area, we really are in this together and we hope that we will see each other out of this," she said.
Matthew Northcott, manager of Code Black Coffee in North Melbourne, said his team had changed its food menu "to just simple takeaway".
"We just can't justify purchasing thousands of dollars of food and potentially not selling it," he said.
Mr Northcott said they had also cut back the hours of their kitchen staff, but was grateful for the continued support of their regular customers.
"We're lucky that coffee is in demand … it's worse for restaurants that focus on dinner service, for example. We're lucky to stay open at least."
Kantaro Okada, who runs 279, a café in West Melbourne, said business – from selling only takeaways – was down about 50 per cent on normal trade.
"We're okay for the most part being a café and selling coffee," he said, but added "It is definitely slower this lockdown."
"A lot of our staff are happy to stay home which takes the pressure off us having to give them a roster."
While Mr Okada understood health was a priority, he said uncertainty for businesses meant he could not plan ahead.
"There's some things we could make a call on if we knew sooner. If this goes on for another six [weeks] we might be out," he said.
"We're bleeding slowly but it's not a big amount of loss. I think we're much more fortunate than some people."
Marita Smith, owner of GallerySmith in North Melbourne, said she was "desperate to open" and hoped "some sort of plan" out of lockdown would be announced as it was "very difficult for businesses to look to the future".
Meanwhile, the federal and state governments offered a new round of support for small and medium businesses most affected by the extension restrictions in Melbourne. 
This included grants increasing from $10,000 to $14,000 for the Small Business COVID Hardship Fund as well as payments of $2800 per week through the Business Costs Assistance Program.
Under the COVID-19 Disaster Payment, workers who have lost between eight to 20 hours work or a full day of work (over seven days) will get $450 and $750 for 20 hours or more of work lost. 
Payments of $5000, $10,000 and $20,000 per week will be available to licensed hospitality premises.
Victorian Chamber of Commerce and Industry chief executive Paul Guerra said while he welcomed the funding, businesses needed a "clear roadmap that gives certainty around when they can expect to be able to open and trade again".
The North and West Melbourne Precinct Association has been contacted for comment.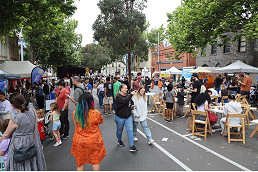 November 15th, 2023 - Felicity Jack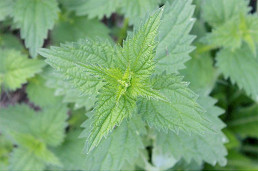 November 15th, 2023 - Jacqui van Heerden

Subscribe
to
all
the
news
Like us on Facebook
Download the Latest Edition