Major revamp of Kensington Recreation Centre under way
Brendan Rees | 9th September, 2021
A $42 million revamp of the Kensington Community Recreation Centre is under way with teams "tackling the mammoth task" of clearing out equipment before bulldozers move in.
It comes as the City of Melbourne unveiled designs earlier this year of the redevelopment which features a 25-metre pool, three indoor multi-sports courts, program rooms, community spaces and more – with works tipped to begin by the end of this year.
Lord Mayor Sally Capp said the centre had officially closed its doors on August 31 amid the prolonged lockdown to allow time to empty the centre as the council undertook the "next steps in the redevelopment process" which would create 170 jobs.
"We're incredibly excited the redevelopment of the Kensington Recreation Centre is officially under way," she said.
"This much-loved community hub has been in operation since 1976 and is in dire need of a revamp to make it bigger and better than ever."
"As we gear up towards construction we'll continue to give detailed updates to the community."
"Behind the scenes our team will be tackling the mammoth task of preparing the centre for demolition, including emptying out the centre, removing a huge array of equipment and infrastructure, and disconnecting services."
Demolition is "likely" to begin by the end of this year with the project expected to be finished by 2023.
According to the City of Melbourne's monthly report, the major redevelopment will occur at the same site on the corner of Altona St and Kensington Rd.
"Once a contractor has been appointed for this project, the project team will provide nearby residents with regular updates regarding construction timeframes, any expected impacts and the program of works, including traffic management," the report said.
When complete, the new centre will house "state-of-the-art facilities" including health and wellness areas, a water play area, a wrap-around café with multiple access points, and accessible change rooms including an accessible change facility.
There will also be three large flexible spaces suitable for a range of classes and community use, and better integration with JJ Holland Park. Sustainability features proposed include solar panels, a new green wall, and double glazing.
In terms of whether the centre's programs and services would continue while construction took place, the council said it was "undertaking detailed planning to look at opportunities for current members and users".
In December last year, the City of Melbourne endorsed the final concept design for the new centre and announced as part of this year's budget that it would invest $10.2 million in the centre's redevelopment.
The Lord Mayor thanked the community for its patience, saying "we know the redeveloped Kensington Recreation Centre will become an icon for the area".
Meanwhile, the City of Melbourne has asked the community to share a special memory or story about Kensington Community Recreation Centre through its "It's time to get sentimental" callout.
"Maybe you met your partner in the gym, or maybe you discovered your passion for shooting hoops on the court or were involved in a community group which is held at KCRC. Whatever your story is, Kensington Community Recreation Centre would love to hear about it," the centre said on its website •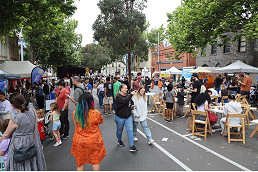 November 15th, 2023 - Felicity Jack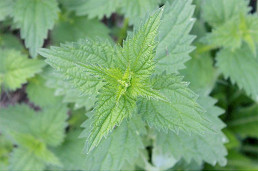 November 15th, 2023 - Jacqui van Heerden

Subscribe
to
all
the
news
Like us on Facebook
Download the Latest Edition