Matters shaping Parkville Gardens
Tom Knowles | 14th June, 2023
This month's column is more of a glance beyond, rather than within, Parkville Gardens.
The Parkville Gardens Residents' Association (PGRA) is in a quiet phase for the moment, though life keeps ticking over for those who live here. The arrival of winter hasn't driven locals into hibernation!
One item of news from here is that the construction of the social housing tower at 51 Galada Ave is expected to be completed by July 17. Occupation will take some time after that.
There's action happening nearby. The City of Melbourne has completed its series of Royal Park safety audits. The information gained will lead to a discussion paper for further consultation. This in turn will contribute to the development of a new Royal Park Master Plan. The current one dates back to 1997; well and truly time for an update!
The timeline is ambitious. The aim is to have the new one drafted, put out for community consultation and finalised by mid-2024.
There are two major transport projects in the planning stages that will impact on Parkville Gardens residents, along with many others. One is the review of the Royal Park Station precinct. This is a complicated piece of infrastructure adjacent to the Zoo where trams, trains, vehicles, cycles, golf carts and foot traffic all intersect. It's well overdue for attention.
The other venture is bigger still. It's the Brunswick Level Crossings Removal Project, and the one that will impact local residents most directly is the Park St crossing.
It's proposed to construct an elevated rail bridge that will descend into the cutting that leads to Royal Park Station. This will have lasting impact on the flora and fauna and amenity of the northern corner of Royal Park, as well as significant temporary consequences for local residents, commuters and road users.
On May 16, councillors endorsed a slightly amended 37-page Position Paper to submit to the Victorian Government. See draft here.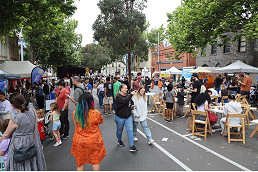 November 15th, 2023 - Felicity Jack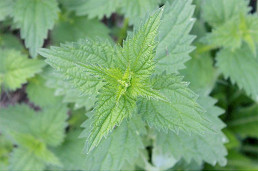 November 15th, 2023 - Jacqui van Heerden

Subscribe
to
all
the
news
Like us on Facebook
Download the Latest Edition