Meat Market transforms into a diverse hub of First Nations art
Georgie Atkins | 11th October, 2023
Deadly Fringe will take over the Cobblestone Pavilion at North Melbourne's Meat Market from October 12 to 15 as part of the Melbourne Fringe Festival, celebrating First Nations storytelling in the arts industry.
The Blak Lodge will open at the Meat Market as a hub of works from First Nations artists during the festival, to "champion voices that have traditionally been in the margins."
"This year, we have huge representation from our communities of focus, with some of the best First Nations, queer, trans and gender diverse, deaf and disabled artists in the country telling their essential stories through new and exciting work," Melbourne Fringe's program coordinator for Deadly Fringe, Peta Duncan said.
Deadly Fringe was established in 2017 as part of Melbourne Fringe, with its commissioning program working to amplify stories from emerging First Nations artists.
The takeover at the Meat Market will showcase four unique works by some of Australia's most exciting First Nations artists, such as Biripi-Dunghutti woman, Renay Barker-Mulholland.
"I call myself a Blak of all trades because my artistic practice covers so many different mediums and styles," Ms Barker-Mulholland said.
Her work Burranba-y, a Gamilaray word meaning "to become", combines both fashion and art to "highlight the work of disabled, and First Nations women."
"I use clothing, accessories, and my appearance as a form of visual communication, to tell stories, to share me," Ms Barker-Mulholland told North West City News.
Sometimes my disability means that I only wear trackies and a t-shirt and that's still an expression of me, and in my opinion, an example of art.
Supported by the City of Melbourne, Ms Barker-Mulholland's work is not like anything audiences may have seen in a typical exhibition.
"Burranba-y is different in that there are no canvases, no frames, no voices lowered to whispers, or stale rooms," she said.
"Each piece is created from an existing resource, and in a way that is accessible for everyone. So often sustainable living is only focused on material resources, and not the resource of time, energy, and thought."
Other works at The Blak Lodge include Na Djinang Circus' Of the Land on Which We Meet, Deadly Sinners by Bizzi Lavelle, and Amelia Jean O'Leary's STAUNCH ASF.
Ms O'Leary is a First Nations Gamilaroi Yinarr contemporary dance artist, with her performance of STAUNCH ASF aiming to show audiences the diversity among First Nations people and their art.
"It's about my experience growing up in the western suburbs of Melbourne and having to constantly reclaim my identity," Ms O'Leary told North West City News.
"I think the audience will have a chance to create their own perspective and their own stories from it, and hopefully either relate to it, or feel or learn something from it."
STAUNCH ASF is Ms O'Leary's third full-length work, describing the process as "one of the richest experiences [she's] had" in her artistic practice.
"The story kind of reaches over time – it takes places in dreamings, in spiritual worlds, but it also takes place in modern spaces as well," Ms O'Leary said.
"It's a time-jumping dance work that is quite political but also truthful to my identity, and I'm not being anything else but myself exploring different realms of time, space and energy, and reclaiming what should've always been mine."
While showcasing vastly different works, The Blak Lodge represents an important platform for Blak artists to express their creative practice and have First Nations voices heard in the arts industry.
"I feel like the Meat Market's going to be this cultural centre during Melbourne Fringe for a lot of community to come and enjoy Blak art," Ms O'Leary said.
"Sometimes there can be an expectation of what we have to create, or what we have to look like, or what we have to say and do in our art. I hope that people get to see and value different perspectives on art from different First Nations people." •
For more information: melbournefringe.com.au/venue/meat-market-the-bowery/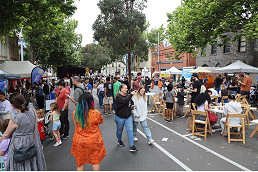 November 15th, 2023 - Felicity Jack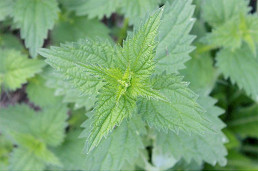 November 15th, 2023 - Jacqui van Heerden

Subscribe
to
all
the
news
Like us on Facebook
Download the Latest Edition