Melbourne Zoo director Michelle Bruggeman resigns
Carol Saffer | 15th June, 2022
Michelle Bruggeman stepped downed from her role as director at the Melbourne Zoo at the end of May to take on a significant new position in the aged care and retirement sector.
Having served more than three-and-half years as director, Ms Bruggeman was responsible for setting a strategic vision and operational plan that ensured continuous growth and development of the organisation.
She led a committed team of 700 staff and volunteers and delivered strategy through exceptional planning, stakeholder and partner engagement, outstanding communication skills and operational expertise.
"The decision to move on has been extremely difficult as I have learnt and loved working with Melbourne Zoo, the extended Zoos Victoria teams and organisations such as the Royal Park Stakeholder Network," Ms Bruggeman said.
"I have thoroughly enjoyed my time with Zoos Victoria and have met and worked with some incredible people and organisations on my journey here."
Zoos Victoria CEO, Dr Jenny Gray, thanked Michelle for her considerable achievements during her time as director.
"Her energy, enthusiasm and positivity have launched many improvements and new initiatives and set the zoo up for great success in the future," Dr Gray said.
Protectors of Public Lands Victoria Inc. secretary Michael Petit wished Ms Bruggeman grateful thanks for her crucial role in forming the Royal Park Stakeholders Network.
"There are many organisations with keen and sometimes competing interests in the future of Melbourne's historic largest park," he said.
"Her commitment to bringing all parties together to find common ground is a legacy richly earned."
Zoos Victoria has begun a global search for the new director, with Zoos Victoria director for business development Robyn Grattidge taking up the position in the interim. •
Caption: Photograph by Zoos Victoria.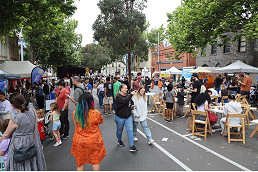 November 15th, 2023 - Felicity Jack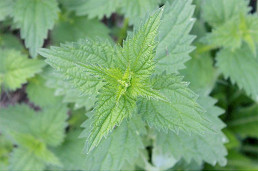 November 15th, 2023 - Jacqui van Heerden

Subscribe
to
all
the
news
Like us on Facebook
Download the Latest Edition