Men who care: What it's like being a male in a caring role
Satellite Foundation | 20th November, 2021
To honour International Men's Day on November 19, Satellite spoke to four men within our community to get a better understanding of what it's like to be a male carer within a family experiencing mental illness or mental health challenges.
They share how it can have an impact on their own mental health, and make you stronger, more resilient, and more compassionate.
Chris, 23, Satellite participant
"Being a carer is a gift, it has taught me so much of who I am today. In Vietnamese culture, caring for your parents as they age is an act of honouring and respecting your ancestors, of being of service to those who have given you the ultimate gift of life. There is such tenderness, patience, kindness and empathy that comes with being a carer."
"However, this is not to romanticise things. Being a carer from a marginalised background can also be scary and confusing. Due to deep social isolation, compounded intersectional minority stress, institutional abuse, historical intergenerational trauma and structural barriers preventing people from diverse backgrounds to access mainstream support services, I often feel very alone and scared."
"Being a carer is also my superpower. It has taught me to find community and friends who love me. It has taught me to find creativity. It has taught me to take care and love myself. It has taught me that with love, all pain becomes medicine and healing. "
Henry, 24, Satellite participant
"I have taken on a caring role for Mum, she has depression – this involves keeping a check on her and encouraging her to be active and doing things, getting her out of bed. Mum has more depression and I have more anxiety. It does ebb and flow especially when I have been at home in lockdown."
"I haven't accessed services; I haven't felt the need to. I've more just reached out and talked to people about it. Some of Mum's friends, I could call them and talk to them about it, they are very understanding. I have a pretty strong network of people I can turn to if I need to.
I think I am a more compassionate and accepting person because of my experiences."
Joel Kleber, 33, digital professional
"I am my mother's medical guardian due to her cognitive decline from decades of ECT and other treatments related to her BiPolar 1. She has recently been diagnosed with Sub-Nuclear Palsy (Steele Richardson Syndrome) which required me to put her in a nursing home. I drive down every weekend from Melbourne to Warrnambool to be with her."
"Now I am a carer, however, growing up I didn't consider myself one. She was just my mum with a serious mental illness and that was the way it was."
"I throw myself into work and deliberately keep myself busy so that I don't have to think about the situation. I think growing up with a parent with a mental illness builds an internal resilience, so I haven't had any mental health concerns regarding the situation."
Henry von Doussa, 52, Satellite's family and community engagement person
"My siblings and I did a lot of care for my mum who was very anxious and depressed a lot of the time. We didn't see it as a special 'caring role', we just saw it has how you love your mum when she is struggling. Me and my brothers fought a lot as teenagers, and all had our own private worries, but when it counted, we pulled together, and we have strong relationships today."
"I see that there is a lot more carer support available nowadays, and I encourage all men to reach out for emotional and practical support when they are caring for a loved one with mental health struggles or mental illness." •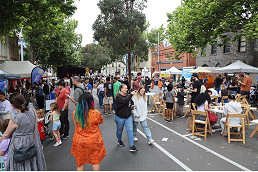 November 15th, 2023 - Felicity Jack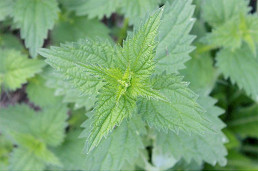 November 15th, 2023 - Jacqui van Heerden

Subscribe
to
all
the
news
Like us on Facebook
Download the Latest Edition