Michele Lee performs groundbreaking Hmong work
Georgie Atkins | 15th November, 2023
Hmong-Australian writer, Michele Lee, will take over North Melbourne's Arts House in her "somewhat autobiographical" show titled, How Do I Let You Die?, that will leave audiences with a nagging feeling that they ought to call their parents.
The multimedia production will run between November 22 to November 26, exploring themes of death, ghosts, and parental relationships from the perspective of Hmong people.
"It's a memoir, but also sort of playfully put together, so not completely a straight memoir," Ms Lee said.
"While it is directly from my life and my conversations with my parents, there is an actor playing me – she is like a proxy for having these challenging conversations with my parents about getting older and contemplating death."
Ms Lee recorded phone conversations with her parents interstate during lockdowns in 2020, attempting to connect over both emotional and geographical distance, which eventually inspired the concept of How Do I Let You Die?.
"If you don't know much about Hmong people, you'll get a perspective on being Hmong," Ms Lee told North West City News.
It is just my experience, so audiences shouldn't come expecting to get a complete education on the Hmong.
Ms Lee has been writing for stage, screen, audio, and live art professionally for nearly 15 years.
While becoming involved in various high school dramas and theatre societies at university, like many Asian and POC (people of colour) artists, "the 'arts' wasn't really a career option that you saw yourself represented in or that communities and families encouraged."
"That was certainly my experience, so me being involved in the arts took a long time," she said. "I eventually just surrendered and started applying for grants and seeing myself as an artist."
Often inspired by situations of "tension and discomfort and yucky feelings", such as those associated with the eventual death of a parent, Ms Lee uses comedy and her "witty humour" to create truly unique works that represent Hmong people and artists.
"The whole team on How Do I Let You Die? is amazing and there are multiple Hmong creatives on this project," she said.
"To my knowledge, this is the first professional theatre work in Australia led by Hmong people."
Ms Lee has been a regular contributor to works at Arts House for the past 10 years, having also been involved in shows through Melbourne Fringe at the North Melbourne Town Hall.
"I have had lots of formative experiences as an audience member and peer here, and also been able to grow my artistic practice here," she said.
"Arts House supported the initial development which allowed me and early collaborators to workshop an early draft of the script and play around with the multimedia element – their programming support also helped us to secure the necessary arts funding, which goes towards fees and production expenses."
How Do I Let You Die? will run from November 22 to November 26 at Arts House, located at 521 Queensberry St, North Melbourne. •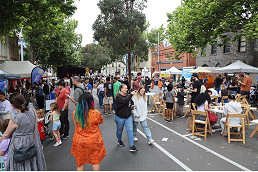 November 15th, 2023 - Felicity Jack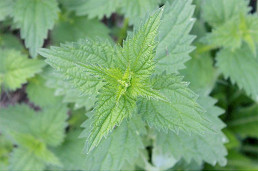 November 15th, 2023 - Jacqui van Heerden

Subscribe
to
all
the
news
Like us on Facebook
Download the Latest Edition