Move it or lose it!
Rebecca Smith | 16th August, 2023
Even the most dedicated couch potatoes among us can no longer ignore the evidence. To stay well, live longer and enjoy our lives, we all need to move more.
Multiple research studies have shown that regular exercise:
Boosts immunity;
Prolongs life;
Keeps brains young; and
Boosts mood.
And, the best thing? You don't need to be running marathons or breaking weight lifting records to reap the benefits. Research shows that the best exercise is anything you do regularly and is appropriate for your particular body and abilities. Basically, any exercise you commit to on a regular basis is going to be beneficial.
Here at Kensington Neighbourhood House, we recognise the importance of exercise for its physical and emotional benefits. We also know that not everyone can afford a fancy gym membership or feels comfortable in active-wear. That's why we offer three classes a week that are low-cost and tailored to different abilities.
On Mondays we offer Gentle Movement – a mindful movement class combining yoga, relaxation and exercise for peace of mind and body.
On Wednesday it's time for Stretch and Strength – a low impact, floor-based class for women.
Friday morning brings Gentle Exercise – a class for improving stamina, strength and flexibility.
Each of these sessions is taught by an experienced instructor and suitable for people over 55 years of age. Participants often go out for coffee and a chat afterwards.
Regular attendee, Karen said, "I love my Monday class. I always come out feeling really good. Even when I can't be bothered doing anything, I make myself go to class and I'm always grateful when I do."
Karen is also a big fan of "the coffee and counselling afterwards!"
If you want a little more movement in your week, these options run at Kensington Neighbourhood House every week from 10am to 11am. Cost is $20 per month per class:
Gentle Movement – Mondays
Stretch & Strength – Wednesdays
Gentle Exercise – Fridays
Call 9376 6366 or email [email protected] to book. •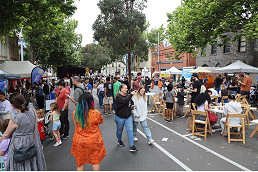 November 15th, 2023 - Felicity Jack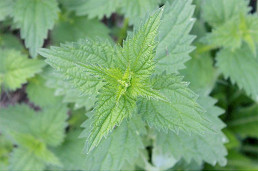 November 15th, 2023 - Jacqui van Heerden

Subscribe
to
all
the
news
Like us on Facebook
Download the Latest Edition