Music for better mental health
Satellite Foundation | 17th February, 2022
Music and all forms of creativity can have a very real benefit to young people's mental health.
"Where words fail, music speaks," world-renowned Danish author Hans Christian Anderson said. This is especially true when exploring the intersection between music as a form of therapy and mental health.
According to the Australian Music Therapy Association, music therapy is research-based allied health profession that can support people of any age who might be experiencing mental, intellectual, physical, emotional or social challenges, and/or are wishing to improve their wellbeing.
Sierra Verity-Beasley is a registered music therapist who has an interest in mental health and music to support people to feel better, share, connect and creatively express their authentic self. Sierra recently facilitated Satellite Foundation's Songwriting Workshop, as part of the "At Home with Satellite" program and brought her extensive knowledge and expertise to the organisation and its participants.
"The great thing about using music as a tool is that it is just so diverse and so applicable to so many different problems, challenges, people and situations that you might encounter," Sierra told the Brainwaves program on Radio 3CR in a recent interview. "In that way, it also bridges social or emotional or physical challenges that people are having, that other therapies might not."
"Everyone seems to understand that music helps them feel better. And they generally get a sense that they want music in their lives. But they might not necessarily know exactly how, or why, or how to do that more intentionally for themselves," Sierra said. At Satellite, music is used as a medium to empower young people to feel better, make friendships, and express their unique creativity. In fact, Satellite celebrates all forms of creativity, and has the strong belief that being "creative" is simply being given permission to see, feel, share and communicate our experiences in this world in lots of different ways. When we are being "creative", our brains release dopamine, which is a natural anti-depressant. Dopamine plays a role in how we feel pleasure. It's a big part of our unique human ability to think and plan. It helps us strive, focus, and find things interesting.
Five musical self-care tips from Sierra
We can use music in our everyday lives as a tool to feel good, feel relaxed, find focus and feel joy.
Sing out loud
Play an instrument
Wake up to your favourite song
Mindful listening
Make a playlist
If you would like to find out more about the power of music to improve health and wellbeing, listen to Satellite's full interview on the Brainwaves program: 3cr.org.au/brainwaves
Satellite's upcoming program, Satellite Connect, starts on Monday, February 21, and registrations are still open. Satellite Connect is a primarily online, free program for young people aged 18 to 25 years old (approx.). This six-week program provides opportunities for young people to be heard and the power of their experiences to be shared through a supported and positive platform. Participants meet, interact and collaborate, practicing personal development skills to help build confidence and peer connection. Satellite Connect ends with a free, in-person overnight retreat at the beautiful Coastal Forest Lodge in Bellbrae, Victoria!
Monday, February 21 to Monday, March 28, 6.30pm to 8.30pm via Zoom. Total time commitment is 12 hours.
Satellite Foundation is not-for-profit that connects and empowers children and young people where a parent or family member experiences mental health challenges. Through delivering a range of in-person and online programs, activities and messaging, Satellite aims to foster a strong connection between young people, their family and the wider community. All programs are FREE. Find out more information and register your interest in a program at satellitefoundation.org.au.
You can find out more about Sierra at her website: resoundmusictherapy.com.au •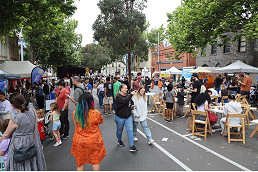 November 15th, 2023 - Felicity Jack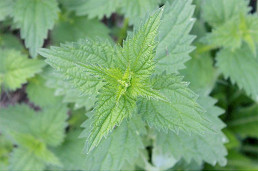 November 15th, 2023 - Jacqui van Heerden

Subscribe
to
all
the
news
Like us on Facebook
Download the Latest Edition