New bike lanes fully funded
Spencer Fowler Steen | 16th December, 2021
The City of Melbourne will bankroll new Macaulay Rd and Arden St bike lanes to the tune of $5.2 million after the state government continued to "disappoint" by rejecting any funding for the new infrastructure.
At a council meeting on November 23, councillors unanimously endorsed Greens Cr Rohan Leppert's amendments to the quarterly budget variations to direct an additional $1.17 million from the council's funds towards the 2021-22 cycle infrastructure program.
Cr Leppert said this year, the council had budgeted a total of $8.06 million for new bike infrastructure and anticipated that half would come from its own funds, and half from the state government's Melbourne City Recovery Fund.
However, despite supporting cycling infrastructure during 2020, the state government elected not to commit any of its own money from the recovery fund towards this year's rollout.
"The State will continue to disappoint on cycle infrastructure funding, but I'm determined that the council does everything we can to make local roads safer for everyone," Cr Leppert said.
Following the December 2020 completion of kerbside protected bike lanes on both sides of Abbotsford St, upgrades to Arden St and Macaulay Rd are expected to be delivered during early 2022.
The new bike lanes are part of the council's 10-year transport strategy which seeks to implement more than 50 kilometres of protected bike lanes in the municipality, making it "the country's leading bicycle city".
Connecting into already existing bike lane networks, the upgrades will provide safe and sustainable transport methods for commuters and benefit the environment.
Cr Leppert said most of the $1.17 million would be spent on new safe lanes on Macaulay Rd, taking the council's total spend on cycling infrastructure this year from $4.03 million to $5.2 million.
"Last night's decision ensures that new physically separated bicycle lanes will be delivered on both Arden St and Macaulay Rd this financial year," Cr Leppert said at the November 23 meeting.
"These are priority infrastructure projects under the council's Transport Strategy 2030, which implements the community's vision for a safer, less polluting and better-connected City of Melbourne."
For North Melbourne commuters, the new year will begin with bike lane upgrades on Arden St in the first half of the year continuing on to Macaulay Rd, which is still being designed and reviewed.
"In 2022, we will have some shiny, new, safe and physically separated bicycle lanes on the full length of Arden St and the full length of Macaulay Rd. It is exciting," Cr Leppert said.
"[The developments] will make it safer and more convenient to ride a bicycle and it's just going to benefit everyone." •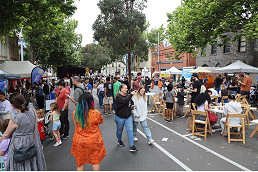 November 15th, 2023 - Felicity Jack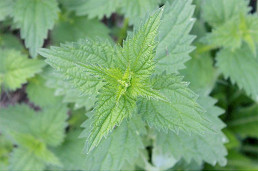 November 15th, 2023 - Jacqui van Heerden

Subscribe
to
all
the
news
Like us on Facebook
Download the Latest Edition