New community garden for Kensington
Spencer Fowler Steen | 15th April, 2021
Friends, family and local residents gathered to celebrate Kensington's new community garden in the Younghusband Triangle on Eastwood St, complete with fruit trees, herbs and a bee-attracting garden bed.
The project, completed mid-March, is a collaboration between Kensington Neighbourhood House, Impact Investment Group (IIG) and the City of Melbourne in response to increasing community desire for green space and food resilience.
Permaculture designer Jacqueline van Heerden said inspiration for the new railway-side garden came during the COVID-19 pandemic, when she noticed food supply systems were being disrupted and fresh food was not getting to vulnerable families.
"I'm excited," she said. "We've had lots of people who have come past and gone: 'what's going on here'?"
"We can't all leave the city and go to the country and have big farms. It's about what we can do to bring our food sources closer to us and build resilience."
In a bid to boost biodiversity, eight different deciduous and non-deciduous fruit trees have been planted, including cherry and almond trees, as well as a range of herbs.
A shade tree and feature plants will provide cooling during summer and a grassy area will support local gatherings.
Ms van Heerden said she had even planted a special type of plant which stops erosion and cleans up contaminants in order to protect the garden from any potential toxic run off from the adjoining train line.
She said soil testing had been carried out with only a small trace of lead found, but reiterated that the fruit from the trees would not absorb any contaminants.
While part of the $9000 project was funded by council grants, IIG paid for the irrigation system and the water supply, which consists of a drip-line system designed to minimise evaporation and maximise water penetration into the soil.
IIG development manager Callum Evans said the community garden was a result of consultation facilitated by Younghusband.
"As you can see, the community [is] already doing pop-up planter beds, so I think it's screaming out that this is an amazing place to be able to deliver something that was a continuation of the nature strip they were already doing," Mr Evans said.
"I think 2020 was a challenging year, and there's some sparks that came out of it and the community can get around each other. I think it's going to be amazing."
A group of local community members will look after the garden, Ms van Heerden said •New community garden for Kensington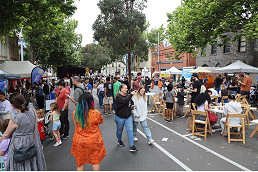 November 15th, 2023 - Felicity Jack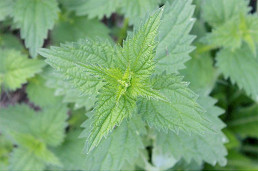 November 15th, 2023 - Jacqui van Heerden

Subscribe
to
all
the
news
Like us on Facebook
Download the Latest Edition