New industrial precinct launches at historic flour mill site in West Melbourne
Brendan Rees | 15th November, 2023
A century-old flour mill in West Melbourne has been turned into a $130 million industrial precinct featuring a mix of commercial offices, creative workspaces, and warehouses.
Created by property developer Perri Projects, the Lennon Mills project has breathed new life into three 112-year-old industrial buildings including two concrete silos and a red brick mill at the site adjacent to Kensington South train station, located two kilometres from the CBD.
Spanning 1.5 hectares, the Lennon Mills precinct, which was undertaken in partnership with Wingate Property, is expected to attract a range of businesses such as life sciences, advanced manufacturing, last-mile logistics, and digital and creative business services in spaces ranging from 200 to 4000 square metres.
The original James Minifie & Co concrete silos were designed by Edward Giles Stone and built beside the mill in 1910-11, which produced flour and cake mixes before its closure in 1969.
Lennon Mills remains home to Melbourne's first high-rise concrete silo, a significant artefact of Melbourne's industry history, which has been retained as part of the development, along with a high-rise concrete roller mill.
Perri Projects said considerable effort had gone into retaining many existing site aspects, with "adaptive re-use of the site's heritage fabric to rejuvenate the area".
The Mill Office building demonstrates this with exposed original brick walls, timber floors, and barn doors on restored rollers – all adding to the authenticity of the precinct.
Speaking at the precinct's official launch on October 26, Perri Projects' managing director David Scalzo said the project reflected a growing demand for modern industrial spaces that contained open plan designs and commercial amenities powered by rooftop solars.
"Our new precinct offers tenants an integrated work-life balance boasting modern end-of-trip facilities, a rooftop terrace, a gym, and an onsite food and beverage retailer," Mr Scalzo said, adding the old buildings had been integrated with modern design features.
"Unlike traditional industrial precincts, our site also offers significant lifestyle benefits for staff such as close proximity to JJ Holland Park, recreational spaces, restaurants, bars, cafes, and convenience services."
Luxury automotive manufacturer Genesis Motors and a major global medical and life sciences group have already signed on as major tenants, with the site to also host the award-winning hospitality company Talisman Group's new flagship venue, Silo Nine.
Wingate managing director Mark Harrison said industrial assets and estates "in these critical locations, with this type of truly innovative amenity for customers and employees, will provide a strong, resilient platform for investment in this cycle".
Perri Projects is known to build complex and innovative multi-use projects in urban locations, and it purchased the site in early 2019, which Mr Scalzo previously said was a "unique" site with a "fascinating history" and an opportunity to capitalise on a demand for logistics space in inner Melbourne.
City of Melbourne Lord Mayor Sally Capp, who attended the launch, said the investment was part of a "huge transformation" in Melbourne's west "and another vote of confidence in our city's future".
"Perri Projects has invested in ensuring that the heritage and the amazing stories and the amazing places within this precinct have been preserved," she said.
"Melbourne already boasts a world-leading reputation for its medical prowess. We're home to the Melbourne Biomedical Precinct in the north, which encompasses more than 40 cutting edge organisations and adds considerably to Melbourne's economy - it's great to see that reputation expand at Lennon Mills." •
Captions: Developer Perri Projects celebrates the launch of its new Lennon Mills precinct, at the site of a former historic flour mill in West Melbourne, and a high rise concrete roller mill at the former flour mill has been retained at the site. Photos: Perri Projects.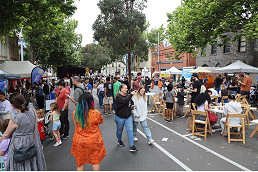 November 15th, 2023 - Felicity Jack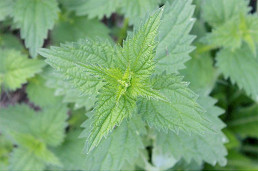 November 15th, 2023 - Jacqui van Heerden

Subscribe
to
all
the
news
Like us on Facebook
Download the Latest Edition