News from Parkville Gardens - Feb 2023
Tom Knowles | 15th February, 2023
Christmas celebrations, sporting galas, the Lunar New Year and school holidays have all passed by, and it's back to school and back to work.
Summer still invites ease and Parkville Gardens remains an attractive and congenial place to live.
It's a world away from the catastrophe of the earthquake in Turkey and Syria and the brutality of war in Ukraine. Our hearts go out to local residents who have relatives and friends in these disaster zones.
On the home front there's good news to kick off the working year. Thanks largely to the efforts of former local member Tim Read, the 505 bus service began extra services on Monday, February 13.
There are 13 additional weekday services, including two in the morning peak and four in the afternoon peak (Saturday and Sunday services remain unchanged). The weekday service between 9am and 2pm will run every 40 minutes instead of once an hour.
Everyone is encouraged to check the timetable or call 1800 800 007 for a copy. Most importantly, please take advantage of the extra services. After such a long battle to secure them, we don't want to lose them again for lack of patronage!
Another item of good news is that, thanks to support from our Neighbourhood Partner, Nas Mohamud, the City of Melbourne has granted the Parkville Gardens' Residents Association (PGRA) funding for a new noticeboard.
The present one, on Cade Way near the heritage building, was once in the centre of the neighbourhood, but as more high-rise apartments have been built that has changed. More than half of us now live along Galada Ave. Our preferred location for the new noticeboard is close to the barbecue area and children's playground.
On the other side of the ledger, there have been reports of thefts in the area. Outdoor furniture and delivered parcels have been stolen, and items taken from parked cars. Residents are advised to be vigilant and, above all, to report thefts immediately to the police.
Don't call Triple 000 for this – that's for emergencies only. Call the Brunswick Police Station on 8378 600, the Melbourne North Police Station on 8379 0800, the Police Assistance Line 131 444 or use the VicPol Online Reporting site.
The PGRA Committee had its first meeting for 2023 earlier this month. We have a number of events in mind to bring local residents together this year. There'll be more news about this next month.
In the meantime, please share your ideas, suggestions and concerns with us via [email protected] or [email protected].
We look forward to hearing from you. •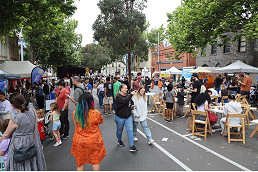 November 15th, 2023 - Felicity Jack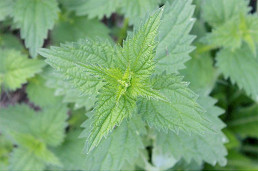 November 15th, 2023 - Jacqui van Heerden

Subscribe
to
all
the
news
Like us on Facebook
Download the Latest Edition