North Melbourne and Kensington youth win in grant funding
Kaylah Joelle Baker | 17th February, 2022
Young people in the North Melbourne and Kensington communities have emerged as beneficiaries of the City of Melbourne's 2022 Connected Communities grant program after three local organisations were awarded funding.
Three diverse projects all with a similar mission to support, engage and educate young adults and children were awarded grants in the latest round of funding.
Lively Community Ltd received $16,236, MacKillop Family Services Seasons for Growth received $13,000 and Melbourne Community Toy Library was awarded $19,300.
General manager of the Seasons for Growth suite of programs at MacKillop Family Services Fiona McCallum said the organisation was "grateful" for the grant as it aided in giving young people "lifelong skills" when dealing with overwhelming emotions.
"It recognises the need in this space to be able to support children, young people and families, and we know if we can provide that wrap-around support that we can not only help the family but also the community," Ms McCallum said.
"It's really important to work in partnership and collaboration to build those skills, the capacity and the community. We are building the community up and allowing them to continue building on those foundations."
MacKillop Family Services Seasons for Growth is an evidence-based practical program helping children, young people, parents and professionals to "process and respond to adverse life events of change, loss, grief and trauma".
Ms McCallum said she had been able to see first-hand the positive difference the program had made, with one child saying, "I understand that change is going to happen and that it's okay to feel sad or angry but there are things I can do about it and there are people I can ask for help."
With changes occurring regularly throughout the pandemic, MacKillop Family Services is not alone in wanting to make a difference in the lives of local youth.
The North Melbourne Community Toy library has already begun using its funding to put its plans into action, including after school sessions, board games, school readiness boxes with fine motor activities and play based learning, STEM and coding toys.
Fifty at-risk kids will also receive subsidised memberships.
The importance of providing children with toys that develop their skills and support children transitioning to school is a priority for the library.
But just as the early development stages are vital, Lively Community is understanding of the need for supporting young adults beyond school.
Noticing the benefits of connecting youth with the elderly, founder and CEO Anna Donaldson said it was "looking forward to rolling out its project over the coming months" after receiving the grant.
"Young and older community members have been particularly hard hit by the COVID pandemic with youth unemployment rising significantly and many older community members now more isolated than they were before," she said.
This funding will enable us to make a real difference for both of these groups – offering meaningful employment to young jobseekers, who will help older people from culturally and linguistically diverse (CALD) backgrounds learn how to use technology to connect, communicate and stay engaged with their interests and community.
Believing in the power of connecting community members of diverse ages and backgrounds, Ms Donaldson said her latest Lively project would "build special connections and friendships across the generations" that would prove to enrich and strengthen the area.
The City of Melbourne's latest grants program was worth $543,322, with a total of 77 grants issued to projects across the municipality.
Lord Mayor Sally Capp said the program would help ensure "residents feel engaged and supported".
"These grants will support not-for-profits, community groups and schools, giving people the opportunity to connect with their neighbours and contribute to our wonderful city," Cr Capp said.
"These projects and organisations are an essential part of our community, and we are incredibly grateful for what they deliver."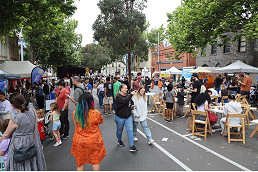 November 15th, 2023 - Felicity Jack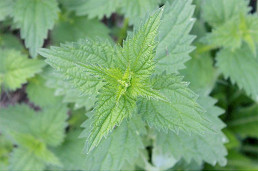 November 15th, 2023 - Jacqui van Heerden

Subscribe
to
all
the
news
Like us on Facebook
Download the Latest Edition