North Melbourne's new Mauritian wine bar keeps locals local
Spencer Fowler Steen | 12th August, 2021
Nagesh Seethiah simply loves North Melbourne. So much so that when he noticed an exodus of locals "Ubering" out to suburbs such as Collingwood and Carlton for casual fine dining, he decided to take a stand.
That's why he's opening Melbourne's first contemporary Mauritian wine bar, Manze Melbourne, right in the heart of Errol St with business partners, Jason Phu and Osman Faruqi, in a bid to keep locals local.
Mr Seethiah said it would be a "casual vibe", where diners could walk in for a wine, and ease into a delicious dinner inspired by tropical flavours leaning towards South Indian and African influences.
"It'll be like you're walking into our living room, we'll be bringing food out to tables and chatting to guests," he said.
"I feel like everyone really enjoys eating in their own suburbs, so we want to get to know everyone who comes in."
The restaurant will sit 25 inside, and 15 outside, with an open kitchen and hopefully a charcoal barbecue.
The menu will feature an abundance of seafood and vegetarian dishes with just the right amount of complementary meat meals.
As an "easy lunch option", Mr Seethiah said there would most likely be a set menu featuring vegetable- or fish-based biriyani, pickled vegetables, fresh fruit, and homemade yoghurt.
But the dish Mr Seethiah is positively jumping out of his skin to introduce to North Melbourne's collective palate, is his grilled fish with tamarind and curry sauce.
"It's based on a fish curry my mum and dad would make after we'd go fishing – it's really fragrant!" he said.
"Even now when I see Mum and Dad in Mauritius it's a go to."
A chef by trade, Mr Seethiah has recently turned his hand to carpentry with Mr Phu and Mr Faruqi to renovate the beautiful, old building which will be the site of Manze Melbourne in Errol St.
It's a skill, like cooking, which was also inspired by his parents.
But while his father may have taught him to know his way around the tool-shed, COVID still managed to throw an unexpected spanner in the works.
"I didn't really give COVID-shortages as much credit as they deserved," Mr Seethiah said.
"It's sort of a black market for timber at the moment."
With a few promising leads on Facebook marketplace, Mr Seethiah said a fruitful trip to Bunnings saved the day, securing just enough timber to build the walls.
"It was dicey for a few weeks," he said.
Despite the setbacks, Mr Seethiah has seized on the opportunity to lend a hand to the North Melbourne community he's been thrilled to be a part of since moving four years ago.
"I really love North Melbourne and how you can see the same people every day," he said.
"It's real country living here."
"But sometimes it's a bit lacking, we know people who Uber to Collingwood or Carlton for fine dining or a drink."
During previous lockdowns, Mr Seethiah cooked up big batches of soup to distribute to locals in need, using the North Melbourne Good Karma Facebook group as a platform.
It's this love for food and the local community which has inspired him, along with Mr Faruqi and Mr Phu, to bring the vibrant flavours of Mauritia to North Melbourne.
Mr Seethiah said Manze Melbourne, which was a continuation of their pop-up food trucks which have been such a hit around Melbourne, would be open in early September provided all went well.
Shop 2, 1-5 Errol St.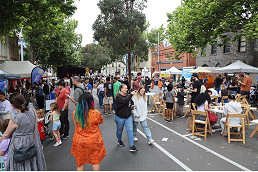 November 15th, 2023 - Felicity Jack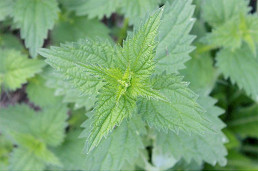 November 15th, 2023 - Jacqui van Heerden

Subscribe
to
all
the
news
Like us on Facebook
Download the Latest Edition