North Melbourne's Wonky Trolley rolls on
Ellen Blake | 17th June, 2021
While the latest COVID-19 lockdown has caused havoc for restaurants across Melbourne, Wonky Trolley is no stranger to serving under strict protocols.
The North Melbourne burger restaurant reopened under new owner Michelle Goring-Satin last year in the depths of Melbourne's stage-four restrictions.
"We opened in September, which was lockdown number three. It was the strictest lockdown. The one where there was an eight o'clock curfew," Ms Goring-Satin said.
But challenging circumstances have provided an opportunity for the new restaurant.
"It gave us the ability to put checks and measures in place and to perfect our product," Ms Goring-Satin said.
Regarding the current lockdown, Ms Goring-Satin said Wonky Trolley was hoping for a quick return to normalcy.
"We're like every other small business – struggling along and looking for the light at the end of the tunnel," she said.
Despite the disruption successive lockdowns have brought, Ms Goring-Smith said she had enjoyed revitalising the restaurant.
"We took over a pretty rundown business. We just like a challenge and something different."
Being a long-time resident, the main appeal of taking over the business was its Errol St location.
"It's in North Melbourne. I grew up in North Melbourne. I went to North Melbourne Primary School and secondary school in North Melbourne," Ms Goring-Satin said.
And in an expression of her love of the local area, Wonky Trolley's menu has been redesigned as a nod to the suburb's most iconic locations.
"All our burgers are named after streets in North Melbourne," Ms Goring-Satin said.
"We have the Queensberry burger, we have the Arden, the Victoria burger".
The Errol burger – named after the street on which Wonky Trolley sits – is the restaurant's signature dish.
As Melbourne waits to reopen, Ms Goring-Smith is excited about Wonky Trolley's future.
"The trajectory is improving, we're heading in the right direction. It's getting busier and we can't wait to welcome more people."
Wonky Trolley is located at 47 Errol St, North Melbourne •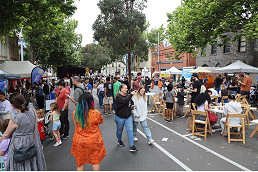 November 15th, 2023 - Felicity Jack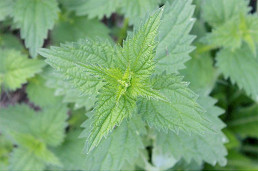 November 15th, 2023 - Jacqui van Heerden

Subscribe
to
all
the
news
Like us on Facebook
Download the Latest Edition