"Nowhere to go": disabled man forced to sleep in park after housing case "mishandled"
Brendan Rees | 13th September, 2023
A disabled man experiencing homelessness in Parkville Gardens says he's living a life of uncertainty after his housing application was reportedly "carelessly mishandled".
Ashraf, 56, has been rolling out his sleeping bag in a tent every night for the past year at a park in Galada Ave despite numerous attempts to get back on his feet through housing assistance groups.
"It's a matter of surviving. I have nowhere to go, I need to survive," he told North West City News.
Ashraf, who asked for his surname to be withheld, submitted his housing application months ago in the hope to find a stable and secure place to call home.
However, despite numerous follow-ups and attempts to resolve the matter, he has been left to fend for himself in what he described as a "disaster" in the handling of his application.
He now suffers from sleep apnoea and kidney problems with the latter requiring a monthly blood test, which his doctor said was due to lack of a nutritious diet and clean drinking water.
Ashraf, who contacted this masthead in desperation, said he had registered with Housing First, a not-for-profit organisation that provides social housing to people in January this year, after staying with friends who'd had to vacate their unit.
He said he had hopes of securing accommodation at a new community housing building consisting of 151 units, which is soon to open at 41 Galada Ave, Parkville Gardens; a state government project which will be owned and managed by Housing First.
He said his preference was for a unit on a ground floor or first floor to meet his mobility needs, whether it be at Galada Ave or anywhere across Melbourne.
Ashraf said Housing First called him in July saying he had been successful in being offered a one-bedroom unit at Galada Ave, however one-bedroom units are only available in the building from the third level and above.
He then changed his application to a two-bedroom unit, which he was eligible to apply for and which was ultimately approved by the Department of Families, Fairness and Housing.
However, after changing his application, Ashraf said he was left frustrated, claiming that his calls to Housing First were going unanswered between July 20 and August 3. When he eventually received a call, he was reportedly told there was nothing available.
Adding to his disappointment, Ashraf discovered his medical documents proving his disability, which he had filed with his case worker at Wintringham, an organisation that provides housing and care to the elderly who are homeless or at risk of homelessness, had reportedly not been attached to his housing application from last September to early July this year.
In August, he said he received a congratulatory call from Wintringham saying he had been offered a place in Fitzroy. However, thinking his "crisis will be finally over", he found it was on the fifth level of a high-rise building and "clearly irrelevant to my application preference".
Wintringham has been contacted for comment.
"I have suffered a lot," Ashraf said, adding he had lodged a report with the Victorian Equal Opportunity and Human Rights Commission about his case.
I say as humans we make mistakes, that's fine, but we should identify the mistakes and not repeat it.
In the meantime, he said he had contacted Unison Community Housing in a last-ditch attempt to "find a roof over my head".
A Housing First spokesperson said they could not discuss the specifics of Ashraf's case because of privacy reasons, but added there was a defined Victorian Housing Register (VHR) process that "Housing First adheres to in allocating vacant properties to applicants".
"There is a VHR waiting list, managed by the Department of Families, Fairness and Housing. There is no Housing First register," the spokesperson said.
"The Department assesses eligibility of applicants and determines which type of property (in terms of amount of accommodation and whether disability features are required) that they are eligible for."
The spokesperson said if a prospective resident decided their VHR approval did not meet their needs, they needed to apply for a new approval before they could be considered for the type of property they were seeking.
"If a prospective resident returns to us with a revised VHR application (for, say, more accommodation or disability considerations), we then seek to match their revised needs with our vacant homes that match those criteria and do so in a timely manner. They can't be considered for vacancies that met the earlier criteria," the spokesperson said.
"Moreover, vacant properties rarely remain vacant for very long. It is entirely unremarkable that a vacant property one week is no longer vacant the next." •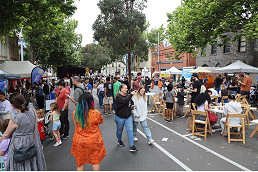 November 15th, 2023 - Felicity Jack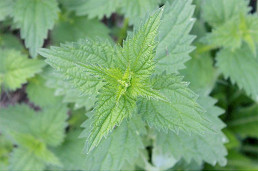 November 15th, 2023 - Jacqui van Heerden

Subscribe
to
all
the
news
Like us on Facebook
Download the Latest Edition