On sunny winter days Parkville Gardens presents a pretty picture
Tom Knowles | 12th July, 2023
Nature strips, gardens and parks are aglow with bright green grass. The winter solstice has come and gone, so sunlight hours are slowly increasing, though the coldest weeks of the season still lie ahead of us.
It's our good fortune not to be by the bay and obliged to skinny dip on solstice day.
There's good news to report this month. Both our applications for grants from the City of Melbourne have been successful this time round. Thanks, City of Melbourne, from the Parkville Gardens Residents' Association! Now we can get cracking with our plans for community events in the next 12 months.
We aim to organise events that are open to all residents, bring people together in a safe and friendly way, and encourage everyone to share concerns and opportunities for the neighbourhood. We especially want to engage with residents who for whatever reason may not feel confident about connecting with the community. All are welcome!
There'll be more detail in next month's edition, but we hope to stage our first event in September when the funding comes through. We had such fun last year at our dinner and trivia night that we'd like to build on that success. That will be for the grown-ups.
Kids can look forward to Halloween. Last year's celebration was terrific, and we hope to make this year's bigger and better than ever.
Thirdly, we're planning a community festival in November. That will make it a September-October-November trifecta. We'll keep you posted.
In the meantime, there are ongoing challenges to deal with. One of them is traffic.
Parkville Gardens was designed to be a quiet neighbourhood. The original centrepiece of the development remains the heritage building that was the Royal Park Psychiatric Hospital until the 1990s. The circular road that surrounds it, Cade Way, is named after Dr John Cade, the Australian psychiatrist who pioneered the use of lithium to manage mood disorders. A key section of it, only one lane wide, is used as a short cut by commuting drivers getting from Oak St to Brunswick Rd and City Link.
There have been disturbing instances of through drivers refusing to give way to local residents. It's ironic that a street named after Dr Cade should give rise to road rage.
It's time for an overall review of traffic management in the precinct. There's work to be done. •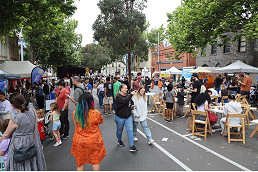 November 15th, 2023 - Felicity Jack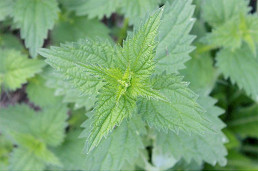 November 15th, 2023 - Jacqui van Heerden

Subscribe
to
all
the
news
Like us on Facebook
Download the Latest Edition