Opera with determination comes to the Lithuanian Club
Jess Carrascalao Heard | 15th April, 2021
Not many people at the age of 25 can boast that they've been a director, a costume designer and an on-stage lead in a company made up of some of Australia's finest young singers.
But in less than a month, Jane Magao will be able to say she has worn all of these hats. And not only that, she has worn them all at once.
The soprano is the youngest member of iOpera, a small company which will be putting on Mozart's Così fan tutte at the Lithuanian Club on Erroll St later this month.
All but a handful of those involved in the show are singers under the age of 30.
Their goal? To create an opportunity for themselves which might not otherwise come their way.
Making your own luck is something Ms Magao is passionate about.
Although she has been a recipient of scholarships, competition prizes and young artist programmes – including the tightly auditioned Richard Divall Emerging Artists Programme offered by Melbourne Opera – she's well aware that the pool of potential performance opportunities for young musicians is small.
"There's only so many roles, there's only so many operas [that opera companies] can do which suit everybody," she told North West City News.
"I want to make things happen for myself, because if we wait around, we'll be waiting until the cows come home."
Performing on stage will be an all-star cast of young up-and-coming opera singers, including the 2021 German-Australian Opera Grant winner, bass-baritone Darcy Carroll.
But there are singers putting in hours behind the scenes as well. Though Ms Magao will be on stage performing the role of the funny and fiery Despina, she is also the creative driver of the show as its director. She's also a self-taught seamstress, and as such, she has been putting the costumes together as well.
Mezzo-soprano Shakira Dugan is another rising star involved in the show. Though opera-goers in Melbourne would recognise her from her work with Victorian Opera and Melbourne Opera, for this production her job is entirely off-stage as the set and lighting designer.
Ms Dugan has always been a hands-on person. She built her first theatre set in Year 8, has worked in maintenance, and during lockdown last year she returned to her hometown near Maffra in Gippsland and rebuilt a caravan.
When the opportunity to help her friends put on a show came up, she offered up her practical know-how.
She said she was surprised at how many hidden, non-musical skills have come out of the woodwork during the production process.
"It's not just, 'Oh, this is a singer' … Jane, for example, is a seamstress, and a fantastic director. Like, her comedic timing is so on point…we've got a lot of people who can do backstage admin as well," she said.
iOpera's co-founder Peter Tregear, a bass-baritone who will perform as Don Alfonso as well as being co-producing the show, said the group had taken on the character of a collective.
A seasoned performer, and one of the few people involved in the show who is older than 30, he thinks it's a good job training for young singers to have a practical taste of all facets of theatre-making.
"I think increasingly the way, if you want stuff to happen, is you're going to have to do it yourself. So, to develop a sort of, self-motivated, empowered company culture I think couldn't be better," he said.
It might be a strange juxtaposition for some: a group of fierce, determined young artists keen to perform an opera written over two centuries ago.
With the music composed by Mozart, and the libretto – the text of the opera – written by Lorenzo da Ponte, Così fan tutte burst onto the scene in Vienna in 1790.
The plot is convoluted, as is custom in comic opera. Two young officers, Ferrando and Guglielmo, are in love with two sisters, Dorabella and Fiordiligi, respectively. The two men are certain of their lovers' eternal fidelity, but a sceptical Don Alfonso, who believes all women are fickle, wagers with the two officers that in a short amount of time he can prove that their lovers are no different.
What ensues is a comedy of deceit, with Ferrando and Guglielmo farewelling Dorabella and Fiordiligi, and saying they have been called to war. They soon return, disguised, and try to prove Dorabella and Fiordiligi's fidelity by attempting to with the hearts of each other's lovers. Don Alfonso, helped by the sisters' maid Despina, tries his best to make sure he wins the bet.
Mr Tregear sees the opera as "a piece that is playing with the tensions that happen when Western Enlightenment reason hits patriarchy".
"Are we actually going to say, 'Oh, there wasn't patriarchal culture in 18th century Europe, or today?' Of course, there was, and there is. So, let's actually look at it," he said.
He said the beauty of the piece was that both in its beauty and its drama, no-one was straightforward.
"The moment you think the women are universally victims, you see the times they have agency and they have agency all the time in this piece. The moment you think the guys are universally horrendous, then they show moments of forgiveness or self-awareness," he said.
With only six roles, and a small musical ensemble playing the orchestral parts, this Così is a much smaller affair than the operatic stereotype of grandiosity.
It has found its perfect home at the Lithuanian Club, with the space not only providing good acoustics – an important consideration, as opera is unamplified – but the stylings of the theatre fit with the 18th century theme, as well as the scale of the show.
"It's got an antique feel to it. It seats the right amount of people. It has lighting. There's a projector for surtitles, it just accommodates everything we needed," Ms Magão said.
With the clock ticking down to opening night, she's excited to see the show come together, both for herself and for her friends.
Singing the role of Despina is a big dream come true for her, but seeing her friends flourish is also satisfying.
She lights up with pride when talking about her fellow collaborators.
"Working with this level, with this calibre of singers … I mean, man. There's not one singer in there that's sort of like, the weakest link," she said.
"We don't need the big, fancy, huge stage that goes back, and back, and back, and big scene changes. We've got the calibre of singing." •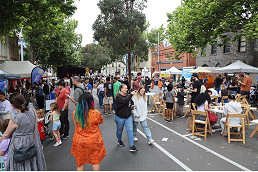 November 15th, 2023 - Felicity Jack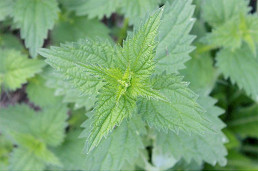 November 15th, 2023 - Jacqui van Heerden

Subscribe
to
all
the
news
Like us on Facebook
Download the Latest Edition