Parkville Gardens local makes finals of Westfield Local Heroes awards
Kaylah Joelle Baker | 17th August, 2022
Emily Unity from Parkville Gardens has made it as a finalist in the 2022 Westfield Airport West Local Heroes Awards, and her nominated organisation to support is Headspace.
Westfield Local Heroes is an awards program that spotlights individuals and their elected organisations in Australia and New Zealand and, in its fifth year of running, Emily was nominated anonymously..
As a Headspace peer support worker in Melbourne's north-west, she is recognised for connecting with young and diverse people and supporting them through their mental health journeys. Emily came to Headspace after she saw the positive impact the organisation had on her own life following her mental health diagnosis at 12, and she said it had been one of the most "fulfilling roles" she'd ever had.
"I have been through a lot of traditional types of help-seeking in terms of talking to psychologists and trying medications and they definitely helped to a certain extent, but the key thing for me was finding people who understood what I was feeling because they were living through it at the same time as me," she said.
"I later learned that what that is called is peer support, and I feel incredibly lucky to now be in the position that other people were in when they first helped me. It's come full circle."
Equipped to find her sense of purpose and place, when so many others sadly fell through the cracks, Emily has learnt from her own struggles and made it her mission to make a difference and give back.
As one of three finalists for the Westfield Airport West award, Emily is now waiting on public votes that will then determine who will receive a $20,000 award for their nominated organisation.
The voting will close on August 22 and the Westfield Local Heroes will be announced on September 13. and the other two finalists still receive a $5000 grant for their organisations.
"It is an absolute privilege and honour to be nominated, and it's so exciting to know that the work we have done will be recognised and help to continue these programs," she said.
One program in particular that Headspace is working on, that Emily said she wished she knew about years ago when she really needed it, was the Visible project.
"It is a project that is encouraging people to connect with themselves and others through arts, and it's about raising mental health awareness through artwork. It's the most brilliant thing I have worked on," she said.
The work Emily does for the mental health sector also stretches further than Headspace, and she is involved with numerous other organisations, like The Royal Children's Hospital.
She is also in the midst of completing a 12-month program at UNICEF Australia after being selected as the 2022 Young Ambassador last year.
To support Emily in the work she does at Headspace for Melbourne's north west and for more information on the Westfield Local Heroes, visit westfield.com.au/local-heroes •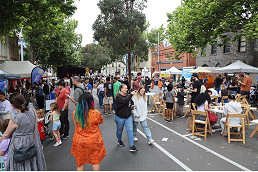 November 15th, 2023 - Felicity Jack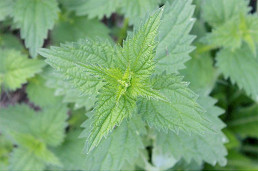 November 15th, 2023 - Jacqui van Heerden

Subscribe
to
all
the
news
Like us on Facebook
Download the Latest Edition