Penni stays in her lane
John Tadigiri | 17th June, 2021
North West City News caught up with Lucy and her pet Jack Russell, Penni, in Kensington.
Born a country dog, Penni now lives with Lucy in the big smoke with many of the traits we associate with inner-city living. She's a fussy eater with an appetite for kangaroo and lamb and enjoys a leisurely stroll in the park. But she's not a fan of "pats or cats".
"If I take Penni for a walk, it kind of relieves her and makes her an easier dog to handle. But we need to keep reminding people that she is an anxious dog. So, she is not as social as you'd expect most of the dogs to be," Lucy said.
"So, that's why we have to take this specific lead that says 'Caution'; to let people know that she's not a dog that you can go up to and pat. But most people won't take any notice of the lettering on the lead. She doesn't really like pats or cats."
As a country dog, Lucy said Penni was always at her happiest whenever they went on regional day trips.
"She's a country-born dog, so whenever we take her to the country, she's the happiest we ever see her. Plus, we have some special moments where we've been able to see our friend up in the country where we got her from, and Penni has been able to reconnect with her mum a few times," Lucy said.
"Penni never forgets her mum, she gets excited every time she sees her." •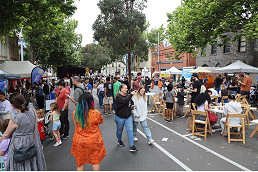 November 15th, 2023 - Felicity Jack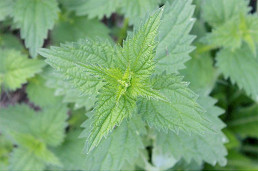 November 15th, 2023 - Jacqui van Heerden

Subscribe
to
all
the
news
Like us on Facebook
Download the Latest Edition