Playing up in hospitality
Rhonda Dredge | 18th March, 2022
In Bellair St opposite the station there's a café called Fruits of Passion that has seen more flamboyant days.
There used to be drag shows out the front on family day and shocking tales posted to the window.
The former Federal Minister for Foreign Affairs Alexander Downer was a regular as was comedian Dave Hughes.
"His [Downer's] 10 sexy bodyguards would line the street whenever he visited to meet his daughter for breakfast," former owner Maryanne Scott said.
They were pioneering days and Maryanne wants to compile a book about the goings on between 1993 and 2002 when she owned the business.
"We were waking up society," she said. "One woman came in and I asked: are you wearing any undies? It turns out she wasn't. She dropped her guard after that."
Helping people break out of their restrictions was Maryanne's motto. She could have been selling love potions.
Another customer proposed to his fiancée when Maryanne bought out a pancake with a banana wearing an engagement ring.
The former cook and restrauteur is calling on those who were customers to send in their stories. She wants to publish them. A stand-up comedy piece is also on the cards.
"I thought of the idea when David Bartle reached out. He runs a bar/eatery in Ascot Vale. He used to come in as a kid, about 12, and liked the pictures of half-naked football players on the walls. He gave me goose bumps when he tapped out a memory."
"It has got me thinking though about how many other people must have their own stories, good, bad and possibly even ugly, of this fabulous cafe during my time."
"Who remembers when I was on the front page of The Australian newspaper with my clothesline out the front of the cafe strung between the veranda poles with my lucky blue and white undies and bras socks and North Melbourne football jumper?"
"Who remembers when Naomi Robson from Channel 7's A Current Affair filmed a story about how I hired my friend Peter Pantha to perform a strip show out the front of my cafe on festival day?"
"Who remembers Kate Jacobson saying she wasn't offended by my entertainment at the age of 14. She and most of the kids from the area joined Peter on stage where he taught them all to dance. I wonder how many grew up to be professional dancers?"
Maryanne said she was doing a community service by encouraging the gay community.
"My first customers were gay. They were a couple and too afraid to come out. Kensington was a rough place. I had the kids of criminals coming into the café," she said.
"In fact, pretty much every underbelly gangster came in for a satay chicken and roast sweet potato with cream cheese, sun-dried tomatoes and baby spinach bagel."
One local kid worked for her and walked her dog. She took him to the Gold Coast for a day's outing. He'd never flown before. He died at the age of 19 of a drug overdose. Stories, both funny and sad, make up the history of the Fruits of Passion and Maryanne is a connoisseur.
"On sunny days everyone got a free glass of champagne and on winter days everyone could help themselves to a cup of German Gluhwein."
"Everyone loved the smoothies and juices, ice creams and roast vegie roll, ready every day at 12 o'clock. The soup with thick slices of toast and butter sold out every day and who remembers my fabulous mixed berry porridge made with King Island cream?"
Other regulars included Curtis Stone, Sigrid Thornton, Poppy King, Carl and Roberta Williams, Simon Marshal and Darren Gauci, Dennis Pagan and the Kangaroos football team.
After selling the business, Maryanne opened a café in Middle Park then worked in the CBD. She now works in a nursing home, and in true flamboyant fashion, still loves a tall story. She looks after Victoria's oldest person and "he's as fit as a fiddle".
You can send your stories to [email protected] •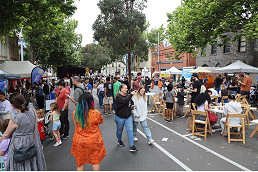 November 15th, 2023 - Felicity Jack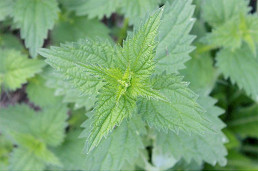 November 15th, 2023 - Jacqui van Heerden

Subscribe
to
all
the
news
Like us on Facebook
Download the Latest Edition