Popular theatre restaurant Witches in Britches hits the market, but it may not spell the end of the business
Brendan Rees | 12th October, 2022
West Melbourne's iconic Witches in Britches theatre restaurant building is up for sale after three spooktacular decades of entertaining audiences.
But the shock news may not mark the end of an era for the popular venue, which is located at the corner of Dudley and King streets, with the business's owner Maurizio Termine conceding he wouldn't rule out the possibility of buying the building.
"You never know, I might end up buying it. My kids are saying go for it. I'm 60 years old now but I've still got the energy, I've got the right people around me. But look I don't know, I can't say yes or no," he said.
The two-storey venue, which is known for its castle-like spires, opened as a family-run business in 1990 before previously running as a pub and later a rock 'n' roll style café.
Mr Termine joined his "very creative" uncle in 2000 in running the unique business after leaving his job as a security officer at Crown Casino and has stayed ever since.
The venue has also stood the test of time, including surviving COVID-19 lockdowns, and a $600,000 fire in 2006, which luckily resulted in no-one being injured.
However, the property hit the market at the end of September, which, ironically is just weeks out from Halloween – the theme of the venue's restaurant and theatre which seat 350 and 260 people, respectively.
JLL agent Tim Carr said expressions of interest had been "pretty strong" from prospective buyers – with the the building's price guide currently posed at more than $7 million.
"It's certainly been a healthy start to the campaign. There's definitely scope for landbank investors as well as developers," he said.
"I think everyone knows what the Witches in Britches property is and have been there with their family and friends for quite some time."
Mr Carr said the owners had had the building for three decades and "now they're looking to move their capital into other developments".
He said it was likely the new owners would want to redevelop the property with its location next to Flagstaff Gardens being "pretty special".
"The property has a lot of attributes and having three street frontages is obviously a huge bonus as well for any future project to take place there."
But he added, "The business will be ongoing for as long as they would like to so I would imagine the current management would stay as is for now."
The current lease is in place until the end of 2023, but it can be extended for a further five years – which Mr Termine confirmed he would be re-signing "100 per cent".
"I would take the option for another five [years]. I'm not interested in selling the business just yet," he said.
"Business is fantastic. We've got the right recipe, the right formula. From the moment you walk through the doors, you are entertained to the moment you leave – people love that. The best advertisement for us is word-of-mouth."
Mr Termine said the business was "in my blood" and he would consider his options of buying the building but made no guarantees.
"If I had the power I would buy it tomorrow, but it depends how much the building is going for," he said.
But if that plan fell through, Mr Termine said he "would perhaps find another venue and take Witches in Britches somewhere else" which would be "bigger and better, and with the technology we've got today, I will make the best theatre restaurant in Australia".
"I would always be looking at Port Melbourne with a nice, beautiful warehouse, and convert it into a mini-Disneyland. That's my dream." •
Caption: Witches In Britches owner Muraizio Termine.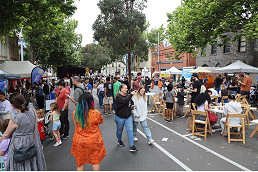 November 15th, 2023 - Felicity Jack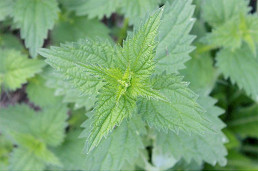 November 15th, 2023 - Jacqui van Heerden

Subscribe
to
all
the
news
Like us on Facebook
Download the Latest Edition