Promised housing in Parkville Gardens remains unbuilt, six years after government pledge
Brendan Rees | 13th September, 2023
A parcel of land in Parkville Gardens set aside for affordable and social housing by state government remains untouched and undeveloped six years after the project's announcement.
In 2018, the state government announced its Inclusionary Housing Pilot (IHP), which was set to deliver up to 100 new social housing dwellings across six sites, including Parkville, as "surplus government land suitable for development", a key part of its Homes for Victorians Strategy.
The site at 101 Manningham St, opposite Manningham Reserve, is understood to have been initially earmarked for the proposed East West Link under the former Coalition government, which was abandoned under the Andrews Labor government in 2014.
Under the Inclusionary IHP, the six sites have been sold and are under contract with two developers, with the Manningham St site being contracted to the not-for-profit Barnett Foundation. The other sites are in Boronia, Broadmeadows, and Wodonga.
Up to 250 apartments are proposed by Barnett but the project is "pending government approval", according to the foundation's website.
It also stated the project was "currently on hold due to its size, complexity and unforeseen circumstances".
The Barnett Foundation is currently working with government departments to sort through some issues and if the process is able to restart, we do not expect this to occur until 2023. We will endeavour to keep you informed of its status.
The Barnett Foundation has been contacted for comment about the issues it is facing.
The government did not respond directly to a series of questions by North West City News. Instead, a government spokesperson said,"We know we have to make use of land we already have."
"Our Inclusionary Housing Pilot is on track to deliver 100 new social homes across six rezoned sites in growing Melbourne suburbs."
"We know there's no more important an issue anywhere in the state right now than housing – that's why we're making sure there is a mix of social, affordable and market housing in established suburbs close to transport, jobs and essential services."
The government also said the pilot had informed how government, councils, communities, and developers "can work together to boost housing choice, while complementing our nation-leading $5.3 billion Big Housing Build which is delivering 12,000 social and affordable homes across the state". •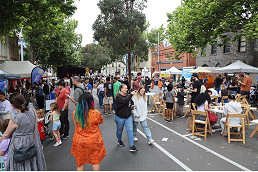 November 15th, 2023 - Felicity Jack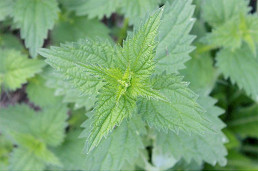 November 15th, 2023 - Jacqui van Heerden

Subscribe
to
all
the
news
Like us on Facebook
Download the Latest Edition