Queensberry Cup: the race that stops North and West Melbourne
Jack Hayes | 12th October, 2022
This October, the streets of North Melbourne will transform into a sea of festivity with the running of the inaugural Queensberry Cup.
Presented by local not-for-profit organisation, The Centre, the Queensberry Cup will feature a jam-packed day of billy cart racing, food performances and stalls, the famous Village Dog Show, live music and much more.
In what will be the first major community event in the area since COVID-19, the Queensberry Cup will mark an evolution of the widely popular Spring Fling street festival into a whole new event filled with fun and excitement.
From 1pm to 10pm Saturday, October 22 the corner of Errol and Queensberry streets will form the centrepiece of the event, with surrounding streets to be barricaded off creating a carnival-like atmosphere all centred around the running of the Queensberry Cup; an all ages billy cart race that runs down Queensberry St and around the Leveson St roundabout.
Director of The Centre Ariel Valent said his team was encouraging locals to design, build and race their own billy cart, and with four age categories across the event, any entrant aged seven or older can participate.
"We thought, after two years with no Spring Fling, it was the opportune time to retire the event," Mr Valent said. "We wanted to capture some of the great energy Spring Fling has created around it but produce something completely new."
"The Queensberry Cup is our first community celebration of any scale since COVID-19, and North and West Melbourne have done it hard during that period in a lot of different ways; so, let's all get together and celebrate our fantastic community."
"There will be a variety of different groups and individuals making or procuring billy carts. Men's Shed at Peter Mac have opened up their space for people to create their own billy cart and so too has Melbourne North Service Centre."
While attention will be centred around the Queensberry Cup, Mr Valent told North West City News there would be plenty more on offer with a live music stage running all day until 10pm, along with a food performance stage, a Fashions on the Footpath competition, a games alleyway, and of course, local food and beverage stalls showcasing everything the area has to offer.
"Having the race outside the old Town Hall provides an iconic backdrop and a celebration of this space, not just for those on Erroll St, but the whole of North and West Melbourne, and hopefully, beyond," Mr Valent said.
"The focus on the main stage is cultural diversity. We have a young band playing called the Mudcakes, and Makepisi, a South African acapella group will be performing, as well as hip hop crew doing L To R Dance and Black Jesus Experience with their Ethiopian Jazz Funk."
"Come along and not only see what happens on the racetrack but get involved. The festival is structured in a way that you can sit back and take it all in, but you will get most out of it if you join in on the fun."
One of the many local traders joining in on the celebrations is Liz Beech, founder and owner of Errol St distillery, Here's Looking at You, Kid.
She will have a "Gin Bar" marquee set up at the front of her store with gin and vodka cocktails on the menu to keep attendees hydrated.
"At the Queensberry Cup we will be launching our new gin called Errol St Blues, which is a beautiful blue gin that turns a violet colour when you add tonic to it," Ms Beech said.
"Along with gin and vodka cocktails, you will be able purchase bottles from our usual range and see our billy cart made out of a blue imported bourbon barrel with the help of the Peter Mac Men's Shed team."
"We can't wait to see the area come alive; it's going to be such a fun time, not just for us traders but locals and visitors in general."
While Ms Beech will have drinks sorted for the adults, president of the Vietnamese Women's Association and member of the Vietnamese Community Association Victoria Trang Tran will call upon her team and community for traditional food and dance performances.
"This is the first time we have been a part of a major community event in North Melbourne. It's a fantastic opportunity to promote out culture in terms of food and our traditional dance in beautiful traditional dress," Ms Tran said.
"We are going to do a bit of dancing, cook a bit of food and there will be plenty of giggling. I will be coordinating the dance performances in partnership with the Kew Senior Association, and we will also have three women demonstrating how to make rice paper rolls."
Alongside a swathe of food and drinks, games and live performances, there will be range of organisations promoting diversity and inclusivity.
One of those organisations will be the International Women's Peace Group (IWPG); a not-for-profit founded to "realise happiness, cease war, and achieve world peace with a motherly heart."
"On the day we will have both a booth and also participate in the billy cart race," IWPG public relations officer Jacinda Mart said.
"Our billy cart is designed as a 'Peace Bus' in collaboration with International Youth Peace Group. On one side it will have IWPG design and on the other it will have the IYPG design."
"Our booth is aimed towards kids and in line with our International Loving Arts Peace Competition, which is to teach children the culture of peace, helping them understand what peace is and getting them to draw out what they believe it looks like."
These are just a smattering of the traders, performers and organisations that will bring the Queensberry Cup alive.
The Queensberry Cup is presented by The Centre in partnership with the City of Melbourne, Victoria Government, Alex Karbon Real Estate, Arts House, North and West Melbourne Precinct Association, B-Friend, Greater Western Water, The Village Festival and Melbourne North Service Centre. •
For more information: queensberrycup.org.au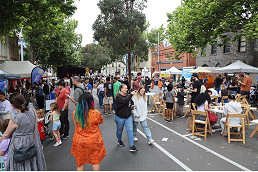 November 15th, 2023 - Felicity Jack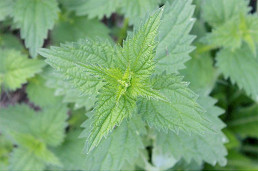 November 15th, 2023 - Jacqui van Heerden

Subscribe
to
all
the
news
Like us on Facebook
Download the Latest Edition