QVM's very own certified cicerone 
Kaylah Joelle Baker | 16th November, 2022
After experiencing the hospitality industry in the United Kingdom and finding a passion for introducing people to new experiences and styles of beers, Darren Ivey has found his place at Brick Lane Shed.
A highly qualified and experienced expert in his field, Mr Ivey has a rare certification as a cicerone, a qualification that is hard to come by and the equivalent to a sommelier (specialist wine steward), but with beer instead.
"There are only a handful of certified cicerones in Australia and the world, and it is a qualification that helps me store and sell beer, make sure the quality is right, and make sure people have an understanding of beer styles and pairings," he said.
This knowledge means that as the venue manager of String Bean Alley's Brick Lane Shed, Mr Ivey is able to equip his staff with the knowledge they need to then further impart the knowledge onto customers.
"It is good to have this kind of knowledge because we have anywhere from 10 to 20 different styles of beer in the Brick Lane Brewing banner alone," he said.
"When a customer says they like one particular beer, we are able to communicate with them and send them down the right path of others they may like and want to try."
The bar was established in December 2019, shortly prior to the outbreak of COVID-19 making it impossible to remain open.
From the unravelling of 2020 to now, Mr Ivey said Brick Lane Shed had battled closures due to COVID and renovations being done to String Bean Alley and seen the venue swap between being a bar and a bottle shop.
"It has been quite up and down, but this year we have been able to consistently run the bar properly and cohesively and it has been awesome," he said.
"Due to restrictions on travel in the past we hadn't been able to hit that international tourist base as much as we would like, but now we have noticed it is starting to ramp up and we have had really good feedback."
Equipped with eight beers on tap and a massive fridge with six doors that is filled to the brim with a selection of single cans, cases, and mixed six packs to take away, the Brick Lane Shed has become a mix between the two differing forms it identified as during the pandemic.
Keen on it becoming a space that people can unwind after shopping or working at the market, the bar is also equipped with a flat screen TV for all sports viewing needs, snacks and a rule that BYO food is more than okay.
While beer is Mr Ivey's passion first and foremost, after the opening he soon became aware that an option for non-beer drinkers was also needed. He now also co-owns Antagonist Spirits with his two business partners, and it is coming up to its first birthday come the new year.
Operating with a liquor licence as well, Antagonist Spirit is popular for its award-winning gin that people can enjoy on the balcony outside – a perfect place to be when the sun is out.
For a drink-to-go, the Sun Baked Sundae Australian Spiced Rum has also been seen flying off the shelves.
As the customer base ramps up in the alley, success only seems to be growing for Brick Lane Brewing as it expands and becomes part of a new project within the new Munro build.
The Mercat Cross Hotel within the precinct and Munro build, has announced the brewing company will have the rights to also open a bar within its renovated space.
"We are going to have a big bar called the Brick Lane Market and it will be opening at the start of next year, and it's going to be a great new venue," Mr Ivey said.
"It will have an upstairs area with 20 taps and a kitchen, and there will also be an amazing space downstairs as well."
Another overriding positive is that while the Brick Lane Shed may run under the same daytime hours as the QVM market, this new venue will be allowed to open at night.
"Having a venue that can open at night will be not only great for the community but also the market community who will be able to come after work for a drink," Mr Ivey said.
"This amazing space will have outdoor seating and a balcony overlooking the market, and it will be a really cool environment based around not only quality service but also quality education, and people who want to learn more can."
In the meantime, until the new bar opens, visitors to the market can visit both Brick Lane Shed and Antagonist Spirits on Thursday and Friday between 10am and 3pm, and Saturday and Sunday between 10am and 4pm. •
For more information: bricklanebrewing.com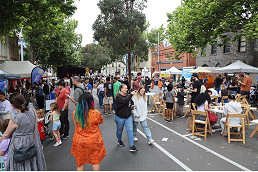 November 15th, 2023 - Felicity Jack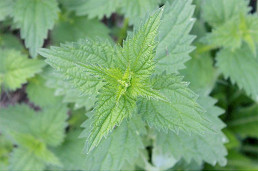 November 15th, 2023 - Jacqui van Heerden

Subscribe
to
all
the
news
Like us on Facebook
Download the Latest Edition