Reconciliation ... a process
Simon Harvey | 17th May, 2023
Reconciliation Week is coming up from May 27 to June 3, also NAIDOC (National Aborigines and Islanders Day Observance Committee) Week, from July 2... then later, probably sometime in October, we will be voting on the constitutional change to establish the Voice to parliament
The theme for Reconciliation Week is "Be a voice for Generations". This is a kind of rallying cry I guess, challenging everyone to use their voices to "reconcile" differences and strengthen relationships between Indigenous and non-Indigenous peoples, for the benefit of everyone.
In the March edition of North West City News (NWCN) I concluded the Kensington Association column with these questions: do you know or understand enough? Who have you been listening to? If you need to vote, how will you vote? Although my questions are were general, they are especially pertinent in relation to the Voice to Parliament question
The ABC News on on the morning of May 11 featured an article about those advocating a "NO" vote in relation to the Voice question.
I was disappointed to read that leading NO campaigner, Senator (Jacinta) Nampijinpa Price (the new shadow Minister for Aboriginal Affairs), was quoted as saying ... [she wanted] "Australians to know the truth about the divisive voice". I take issue strongly with her use of the word "divisive"
The use of "diverse", "different" or even "divide" (same sense but different feeling) would lower the temperature of this important discussion; the use of "divisive" does exactly the opposite.
Divisiveness occurs primarily through the way a discussion takes place, not from the different perspectives among those who are discussing it.
Jacinta's use of the word "truth" is also problematic. I have no reason whatsoever to question the sincerity of her perspective, but a "perspective" is not a "truth".
More recently the City of Melbourne and the National Reconciliation Week, as organizations, have strongly come out in favour of the YES campaign.
This has prompted some discussion about the appropriateness of expressing organisational (as opposed to individual) support for either side of the campaign.
What about schools, churches, community groups, the AFL? If the balance of opinion within a group supports one side or other of the campaign, given we live within a democratic system, expressing that support seems consistent to me.
This is not to discount or disregards different individual perspectives, it simply means that more of their colleagues think differently.
At the June 5 meeting of the Kensington Association, I will invite all members to attend, and I will move a motion to support the YES campaign.
During Reconciliation Week and NAIDOC week the Kensington Reconciliation Action Group (KRAG) will be hosting a film, discussions, and activities designed to inform and assist members of the community to reflect on the issues around the Voice campaign as we move closer to the time to vote.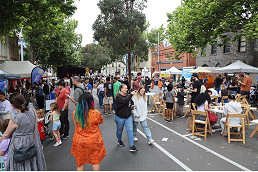 November 15th, 2023 - Felicity Jack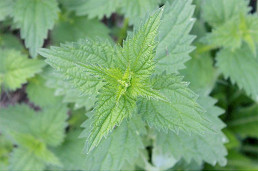 November 15th, 2023 - Jacqui van Heerden

Subscribe
to
all
the
news
Like us on Facebook
Download the Latest Edition