Refugees, racism and football on the curriculum at school visit
Peter Quattrocelli | 15th April, 2021
Invited to ask questions of their famous guest, the students of Debney Meadows Primary School (DMPS) approached the moment with a sense of innocence but also understanding.
"How did it feel when you were in prison?" one of the Grade Six students asked.
Standing in the crowded school library in the shadow of the public housing towers where many of the students call home – and where many were locked in with their families at the height of the pandemic a year ago – soccer star, Bahrani dissident, refugee and Australian citizen Hakeem al-Araibi responded thoughtfully and quietly.
"I was thinking about my wife all the time because I love her so much," Mr al-Araibi said, who spent 75 days in a Bangkok prison in 2018 after he was caught by a politically motivated Interpol arrest warrant as he landed in Thailand for his honeymoon.
"I was scared the Bahrain government would kill me if I was to be sent back there from Thailand," he said.
"Were the guards nice to you?"
"What did you eat?"
"Were you allowed to play sports?"
Mr al-Ariaibi was a surprise guest at a special school assembly last month focusing on racism and self-belief, organised by Victoria's Department of Education and led by former Socceroo captain, Craig Foster.
It's a special event for the almost 40 students present, especially the aspiring Socceroos among them.
Mr Foster spearheaded the #FreeHakeem campaign that helped secure Mr al-Araibi's release from Thailand and subsequent return to Australia, where he was granted citizenship in March 2019.
"I'm enjoying the opportunity to speak with kids at this age about racism, to try and provide the tools for them to be able to safely push back on discrimination — which is on the rise," Mr Foster told North West City News.
It's one of eight schools Mr Foster has visited this week, but the only one at which Mr al-Araibi has also presented.
Within the walls of the Debney Park Library, diversity is plainly celebrated.
Students standing in front of the group reel off interesting facts about the places they've come from – Somalia, Sudan, Ethiopia and Egypt.
"Did you know that Egyptians invented toothpaste?" Grade Six student Nour asked.
"When I look around the room here and I see all the beautiful different colours, cultures, religions and nationalities, it reminds me of how beautiful a place Australia is," Mr Foster replied.
Many of the children asking the questions were refugees themselves and were intrigued by Mr al-Araibi's story – how he sought asylum in Australia in 2014, fleeing from the persecution of his home nation's government.
Having heard the harrowing story first-hand, even the teachers couldn't help but ask their own questions.
"Have there been any improvements in the way people from Bahrain are being treated?"
The Pascoe Vale soccer player said that even now there's fear within his family.
"When my mum came to visit me here, she was scared to get a photo with me because she was scared the Bahraini government would arrest her when she went back," Mr al-Araibi told the children.
"That's horrible!" a student shouted from the library floor.
According to the school's community liason officer Fardowsa Omar, more than 85 per cent of the students at DMPS came from African families.
The majority of students live in the nearby high-rise apartments in North Melbourne, Kensington and Flemington, which became big news in July when the Victorian Government implemented a harsh snap lockdown in response to a cluster of COVID-19 cases in the densely packed towers.
Overnight, temporary fences were erected and hundreds of police officers guarded the perimeter.
"Parents still talk about how traumatising that situation was for them. Just the fact that they couldn't get out," Ms Omar said.
"Even today, when asked what's their worst fear about the pandemic, they say, 'that kind of lockdown happening again.'"
Ms Omar said the students and their families face a range of issues as they settle into their new home in Melbourne's inner west.
"Trauma, lots of PTSD, there's sometimes drugs, mental health and also unemployment," she said.
The school visit was also about getting kids active and families engaged – courtesy of a picnic feast of traditional Somali dishes, with support from Rice Community and Refugee Services and a football program run by Melbourne Victory Football Club.
"By supporting children and young people, we are taking a proactive approach to increasing the levels of physical, social, mental and emotional well-being in our communities," Melbourne Victory's community football and diversity manager Harley Hamdani said.
"The program we have running at Debney Meadows Primary School is a fantastic example of partnership working to support children's participation in positive activity outside of school curriculum time."
Reflecting on the day's event, Grade Four student Saharla said, "It made me feel that I should become a stronger person."
"Hakeem's story was sad, but it made me feel nice because I learnt about his life. Now I want to help people in my life," Saharla said •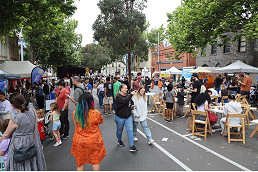 November 15th, 2023 - Felicity Jack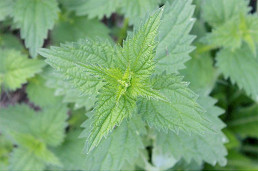 November 15th, 2023 - Jacqui van Heerden

Subscribe
to
all
the
news
Like us on Facebook
Download the Latest Edition