Residents leading the vaccine conversation
David Schout | 15th April, 2021
For the past six months, Baeda Abdikadir has played a key role easing community concerns about COVID-19.
The tri-lingual North Melbourne local has filled in information gaps, dispelled myths and provided practical advice to fellow public housing residents about the pandemic.
Ahead of the vaccine rollout, Ms Abdikadir will become even more crucial to ensure a widespread take-up in Melbourne's north and west housing towers.
As one of almost 100 health concierges — trained residents employed to better communicate key health messaging — she will be tasked with answering questions from neighbours and easing any general fears.
"It is really helpful for them, especially when they don't understand something. It's like 'I'm here for you', and I can explain in a way they will understand," she told North West City News.
Originally from Ethiopia, Ms Abdikadir moved to Australia in 2009 and can speak Oromo, Amharic and English.
The skillset has made her a valuable asset to the health concierge program, which is funded by the state government and administered by community health organisation cohealth.
"I really enjoy it," she said. "It's something right to do for my community, to support others … for me it's not just people from Ethiopia or Somalia, it's those with a different cultural background. We share information. My culture might be different from my co-worker, so we share information and our cultures. We meet different people every day, which is really amazing."
A recent cohealth survey found that a third of residents in public, shared or community housing said they needed more clear information in order to decide on getting the vaccine.
Nearly a quarter said they required information in a language other than English.
Ms Abdikadir said that generally there was little scepticism about the vaccine, however residents simply wanted more information.
"From what I've found, they are confident, and they know what the vaccine is. It's like a polio [vaccine] for them, I believe they understand but they want to get more information. We help them with the booking as well, and where to go to get more information. Some of them ask what the side-effects are. I believe they trust us, our community."
Cohealth CEO Nicole Bartholomeusz said the model put community members "at the centre of the COVID recovery" and better ensured each resident was properly informed.
"We can't simply rely on government websites, or translated fliers, to convey vaccine information. People want to talk about the vaccine with someone they trust who has shared experiences and speaks their language," Ms Bartholomeusz said.
"The role of our health concierges is to turn government speak into community speak, to dispel myths, and guide people to reliable and accurate information."
Cohealth said that the lockdown of residents of high-rise towers had also created a feeling of mistrust in authority, and that the health concierges were key to overcoming those barriers.
For Ms Abdikadir, the role has also been an empowering one, and tapped into her passion for community work.
"This is really what I like to do, showing my community and telling people just like me that they have support, and we're here to support you," she said.
"I'm really happy. I'm so proud of myself. Thanks to the government and cohealth as well, it's not easy to support the community with what they need. This is an amazing thing."
Caption: Baeda Abdikadir, a North Melbourne public housing resident and local "health concierge".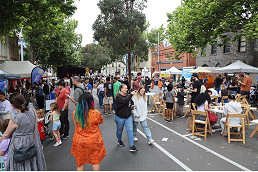 November 15th, 2023 - Felicity Jack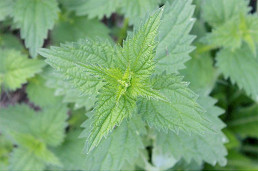 November 15th, 2023 - Jacqui van Heerden

Subscribe
to
all
the
news
Like us on Facebook
Download the Latest Edition