Residents move into new affordable homes in Kensington  
Brendan Rees | 14th June, 2023
A new apartment building has been launched in Kensington, with the aim of helping to tackle the issue of housing affordability.
The building at 415-421 Macaulay Rd is part of the state government's Australian-first affordable rental initiative, offering renters modern, accessible, energy-efficient homes with capped rent and secure leases for at least three years.
Under the plan, around 2400 homes from the government's $5.3bn "Big Housing Build" will become available to rent for low- to middle-income earners by July 2027.
Renters began moving into the 34 brand-new properties in Kensington in April, which is one of the first new Homes Victoria affordable housing developments launched by the Minister for Housing Colin Brooks.
He said the new homes gave eligible Victorians a "real rent security [while] helping them to feel safe, settled and happy".
"Kensington residents are the first of many thousands of eligible Victorians to access safe and secure housing as part of our afford housing scheme, and it's wonderful to see them settling in and enjoying their new homes," Minister Brooks said.
"It's not an exaggeration to say this scheme is life-changing – affordable housing residents in Kensington have told me they can now afford to use their heating, can buy more nutritious food, or have started saving money for the first time."
Among those to have moved into the Kensington building is Julia Liddell, 23, and her partner Quinn, which she described as a "massive amount of relief".
She said the rent at their previous apartment in Hawthorn was going to go up by an extra $300 a month despite the carpet being damaged, appliances not working, and having no heating or cooling.
"There was no energy efficiency whatsoever, so our bills were extremely expensive."
After two to three months spent searching for a rental apartment, she came across an online listing she thought was difficult to believe.
I was like, 'this can't be real, how is this a two-bedroom, two-bathroom apartment for $350 a week?'
Ms Liddell, a casual retail worker and university student, said she had "tears" of relief when they were accepted for the Kensington rental, with their lease being locked in for three years.
"We're finally able to save, it's such a massive relief. Our bills used to be $450 a month, now it's about $150 if that – it is crazy."
Under the government's Affordable Housing Rental Scheme, rents in metropolitan Melbourne are set at least 10 per cent below the area's median market rent and capped at 30 per cent of the median income.
The program will provide housing for essential workers, including healthcare and disability workers, and ensure more people can access an affordable rental within their community and close to shops, transport, and employment.
All homes are built to modern and environmentally efficient design standards, including a minimum 6-star NatHERS energy rating, ensuring homes are cheaper to heat and cool.
The homes are managed by the Victorian Affordable Rentals Consortium. •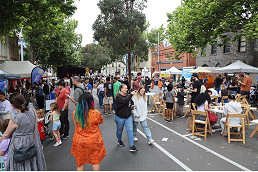 November 15th, 2023 - Felicity Jack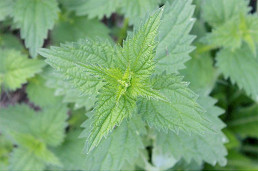 November 15th, 2023 - Jacqui van Heerden

Subscribe
to
all
the
news
Like us on Facebook
Download the Latest Edition