Residents urged to be vigilant with parcel theft amid looming online shopping frenzy
Brendan Rees | 15th November, 2023
Residents are being urged to take necessary precautions to avoid falling victim to doorstep parcel thefts as a big season of online sales approaches.
With the Black Friday sales and Christmas just around the corner, the surge in online orders also presented an opportunity for thieves to seize parcels left unattended outside homes, warned Victoria Police Neighbourhood Policing Coordinator Sergeant Nick Parissis of Melbourne North Police Station.
"At this time of the year it just ramps up unfortunately," Sgt Parissis said, but added the benefits of parcel tracking, lockable boxes, complete delivery instructions, and involving trustworthy neighbours were all ways to reduce the impact of theft.
Australia's leading third-party logistics provider, B dynamic Logistics, is also warning shoppers to be prepared for this year's Black Friday (November 24) and Cyber Monday (November 27) sales.
"While the increased cost of living is delivering unparalleled sales and discounts across the retail sector and as a result, this year's Black Friday and Cyber Monday events are tipped to be the biggest yet, we are also seeing a rise in the number of parcels being taken from people's front doors," B dynamic Logistics co-founder and CEO Mal Siriwardhane said.
"Last year, online traffic in the retail segment saw an increase of over 70 per cent in online sessions on Black Friday compared to the previous week. This means there will be a lot more parcels being delivered over the following days and weeks," he said.
"Providing clear delivery instructions at the online checkout when purchasing items online is very important. Most checkouts offer the ability to include additional information. Use this and ensure your details are clear and straightforward."
One unsuspecting victim in Kensington said they were left "angry and disappointed" after their week's worth of meals were pinched from their front door on November 5. Luckily, they had the items refunded and re-ordered by Amazon with the new delivery sent to a pickup point instead.
A Flemington resident, who asked to remain anonymous, said they had their parcel recently stolen in Edinburgh St.
"I'd not experienced parcel theft before and I was also angry that the delivery person left it completely in street view when there was a clear option for somewhere more discreet only a few metres away."
Sgt Parissis said additional crime prevention measures included parcels being sent to either a parcel locker, a workplace, a post office box, or another collection point, as well as installing CCTV, and ensuring a signature on delivery.
"We also get quite a lot of mail theft from high-rise living apartments so it's about making sure the area is as secure as it can be," he said. •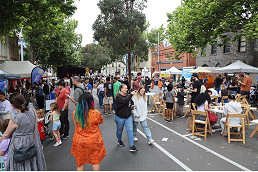 November 15th, 2023 - Felicity Jack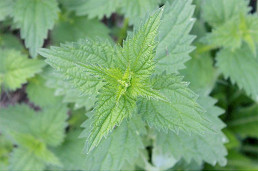 November 15th, 2023 - Jacqui van Heerden

Subscribe
to
all
the
news
Like us on Facebook
Download the Latest Edition