Review uncertain about the role of Flemington Racecourse's flood wall in disastrous flooding
Brendan Rees | 11th October, 2023
A review into last October's devastating Maribyrnong River floods has not been able to determine whether the Flemington Racecourse flood wall had the potential to exacerbate the disaster after homes around it were inundated.
The independent report, which was released on October 6 after it was commissioned by Melbourne Water, examined the causes and contributions to the flooding event on October 14, including an assessment of the racecourse wall's influence.
The floods inundated properties in Maribyrnong, and flooded parts of Kensington and West Melbourne, after the Maribyrnong River, located on the western border of Kensington, burst its banks.
While parklands can absorb much of the water that helps avoid some flooding in the area, the flat terrain around the Maribyrnong River makes it easier for flood water to spread in very large rain events.
Flemington Racecourse, which is home to next month's Melbourne Cup, escaped unscathed from the flooding event because of its 900-metre-long wall, which left properties around it submerged.
The structure came under scrutiny due to its potential impact of diverting flood waters to homes and businesses.
However, findings from the report, which was led by former federal and Victorian Supreme Court Judge Tony Pagone, found, "The degree to which the flood wall contributed to the duration and extent of the flood event cannot be assessed directly, as there is no modelling of the event that includes the flood wall".
The report recommended Melbourne Water develop a hydraulic model expected to be made available in April next year, "to confirm the impact of the Flemington flood wall and the efficacy of the associated downstream compensatory works".
The report said the current HEC-RAS (Hydrologic Engineering Centre's River Analysis System model) was "out of date, and while suitable for determining design flood levels, it is not suitable for assessing the impact of specific infrastructure, such as the Floodwall and its downstream compensatory measures, on flood duration and extent".
The panel, which considered all 63 submissions made to the review and held public consultations in July this year, also recommended Melbourne Water undertake more regular reviews of flood models, considering the best estimates of climate change, as well as investigate long-term sustainable flood mitigation options for the Maribyrnong River.
According to the report, it stated the City of Melbourne's proactive measures as well as the typography of the area, reduced flood impact.
Among those affected by the floods was Richard Noble, the co-owner of Aftershock PC, located on Dynon Rd, West Melbourne. He lost an estimated $1.5 million in damages including more than 100 pallets of computer stock.
He said he had since received a government grant, but it only made up for about a tenth of what they had lost.
"We're still we're still hurting from it that's for sure," he told North West City News after the flood review was handed down.
Quite a few other businesses I've spoken to say they're covered for stormwater floods and rain floods and whatever, but you're not covered specifically for a river breach.
Asked what mitigation he could take going forward, Mr Noble said, "We had no warning last time, so there's no guarantee we'd have one again, so it's more just keep an eye on if there's going to be a huge deluge in our catchment."
In Kensington, about 100 cars in the basement of Riverside Place, a block of flats on Hobsons Rd by the Maribyrnong River, were written off due to the floods.
Melbourne Water managing director Dr Nerina Di Lorenzo welcomed the findings, acknowledging there was still more work to do, but noted they were committed to providing a new flood model for every catchment in Melbourne by the end of 2026 including climate change impacts.
"We are now planning the transition of emergency riverine flood forecasting functions to the Bureau of Meteorology, cutting down the time to produce flood warnings by reducing the handoff points between agencies that currently produce flood warnings to the community," she said.
"We have been working with our partners, VicSES and councils to seek further improvements to the level of community flood awareness and preparedness, including using our 'flood proofing your home' guide and increased flood awareness campaigns."
A Victorian Government spokesperson said, "We will work with Melbourne Water to address the findings of the report and identify areas to improve flood mitigation, communication and response efforts".
Northern Metropolitan Region Liberal MP Evan Mulholland said residents in the inner-north have been let down by the government.
"Labor should accept responsibility for a shocking failure of government that had severe consequences for local residents," he said.
Shadow Minister for Water Tim McCurdy labelled the review as "a sham since the beginning" with Melbourne Water refusing to accept "any responsibility for how events unfolded".
"Despite calling itself independent, Melbourne Water discussed making 'tweaks' to the inquiry's terms of reference after feedback from its insurer," Mr McCurdy said.
"This tired Labor Government continues to try and hoodwink Victorians while Maribyrnong residents are left to seek genuine answers from elsewhere."
The Liberals also noted that former chair of the review, Nick Wimbush, was forced to resign over conflicts of interest arising from previous work with the "dishonest" state government.
Kensington Association spokesman Simon Harvey said Melbourne Water's response "clearly needs to be substantial".
"How that response is monitored, how that response is communicated and made transparent, including any cost impact passed on to ratepayers are all important," he said.
"We will wait with interest the review of the Flemington flood wall and any downstream compensations. Local councils should also have an eye out for those issues outside the scope of the inquiry."
Meanwhile, a parliamentary inquiry into Victoria's October flood event will hold three days of public hearings from October 10 to 12. The Greens pushed for a more broad-ranging parliamentary inquiry into the floods, "as communities were concerned that the Melbourne Water Inquiry was too narrow". •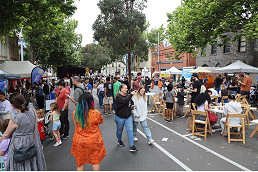 November 15th, 2023 - Felicity Jack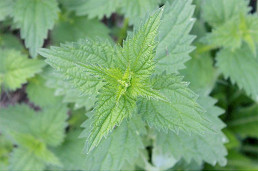 November 15th, 2023 - Jacqui van Heerden

Subscribe
to
all
the
news
Like us on Facebook
Download the Latest Edition