Safety fears after woman randomly attacked
Brendan Rees | 12th July, 2023
A West Melbourne woman who was randomly attacked and pushed to a road as she was walking home on a Friday night has raised community concerns of safety in the area.
The 34-year-old victim, who asked not to be identified, was walking on King St near Eades Place Park, when a stranger approached her from behind and grabbed her sometime between 8.30pm and 9pm on June 9.
"I was holding a small clutch bag and he put his hand in a way to grab my hand," she said, before a struggle ensued with the man knocking her to the road.
The victim managed to get to her feet before running towards a local hotel where she sought help and called police. "I landed on my head, I had a big scratch down my face, and I got a concussion," she said.
She said the offending male was Caucasian, aged in his 30s, with a large build, tattooed arms, and a piercing under his lip.
The victim said her bag was stolen along with her wallet, which was found at Flagstaff Gardens and handed into police, but the contents were empty except for one card that was recovered.
"I ended up staying with my neighbours for a few days because I felt unsafe and uncomfortable at home."
She said she wanted to share her experience in the hope to warn others, and as well as see a stronger police presence in the neighbourhood.
"I've been born and raised in West Melbourne; I didn't think it would happen."
Melbourne West Local Area Commander Inspector Gary Best said detectives from the Melbourne Divisional Response Unit would thoroughly investigate any reported robberies in the area while also proactively targeting and apprehending offenders.
He noted robberies in the area remained well below pre-pandemic levels, with a 63 per cent decrease since the year ending March 2020.
But Inspector Best added, "We know the impact this type of crime can have on victims, and while the decrease is positive, we will still be doing everything we can to prevent anyone from becoming the victim of a robbery".
"Uniform police are regularly supported by specialist units such as the Highway Patrol and Public Order Response Team to run targeted operations in the North Melbourne area with the aim of deterring and detecting crime."
Meanwhile, residents have also reported cars being broken into in the North Melbourne area, as well as bicycles being stolen.
One said their car was broken into on Leveson St on July 6 with the remote to their garage stolen.
In response, Inspector Best said car theft and home burglaries continued to be a priority for police, with operations and regular patrols conducted in known hot spots for offending.
"While police continue to do everything we can to disrupt this offending, we also encourage the community to ensure their homes and vehicles are locked to help prevent opportunistic offending." •
Caption: A resident is concerned about crime in the North Melbourne area. Photo: Hanna Komissarova.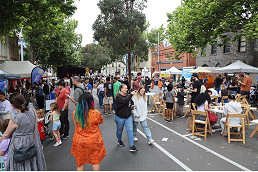 November 15th, 2023 - Felicity Jack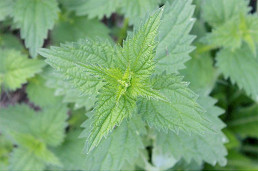 November 15th, 2023 - Jacqui van Heerden

Subscribe
to
all
the
news
Like us on Facebook
Download the Latest Edition