Sayed's vision comes to fruition: MAA TV
Felicity Jack | 12th July, 2023
There were almost 60,000 Afghans living in Australia at the time of the June 2021 census.
There has been a considerable increase in numbers since then, with many being granted asylum after the withdrawal of foreign forces in August 2021 and the takeover of government by the Taliban. A significant number live in Melbourne, particularly in the south-eastern suburbs.
Leaving one's homeland, whether through choice or through necessity, is inevitably a difficult, often traumatic experience. Family and friends are left behind, but also one's identity as a citizen of one's country of birth. Leaving one's home means leaving your everyday routines and having to adapt to a completely new culture.
This is what Sayed Jawed Maqsoodi experienced on having to leave Kabul in 2019, He flew to Melbourne for the fourth time, this time as an asylum seeker, leaving his wife and two sons behind but bringing with him a deep love and commitment to his country and to his fellow countrymen in all parts of the world. He now lives and works in West Melbourne where, after almost 1000 days, he has been joined by his family.
Sayed's vision was to build a television station that could be a binding force for Afghans living throughout the world. Having had his own TV program in Afghanistan, he had the knowledge and skills to bring this about.
So, MAA TV (meaning "Our TV" in Dari) was born. While its aim is to connect people living all over the world with their wider community and cultural heritage, inevitably the focus at this time is primarily Melbourne. Mostly, it is an inspirational TV channel.
Its content is wide, focusing on social and cultural events, entertainment and information. It avoids sensitive political, religious, or social issues that could offend. Most of the content is in Dari and Pashto but there are some short programs in English language that focus on aspects of everyday life in Australia as well as some ideas to promote motivation and success.
It's been a massive, time-consuming project, over four years. The channel's launch, on April 29, 2023, was a joyous occasion, with a huge number of Afghans attending, as well as members of parliament and local government officers.
Sayed works on a voluntary basis, gaining his income from graphic design work and contract filming. He is a good networker and relies on the support of a large network of friends and business people who support him as volunteers. The program has no paid advertising, but advertisements are shown in exchange for services that are donated.
The TV station is a work in progress: Sayed hopes to find a funding source that can enable it to employ paid staff and extend its content.
MAA TV has a slot on C31 on the first Sunday of every month at 9.30pm. It can also be accessed on social media. It has a growing number of followers on Facebook – currently nearly 3000 – and it is also available on several other platforms such as YouTube, Instagram, and Tik-Tok. In future it will also be broadcast over satellite.
In line with Sayed's commitment to Melbourne's Afghan community and culture, his wife Laila works for the organisation Free to Feed, hosting an Afghan Experience that combines Afghan cuisine with information about Afghan culture. •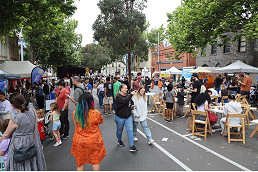 November 15th, 2023 - Felicity Jack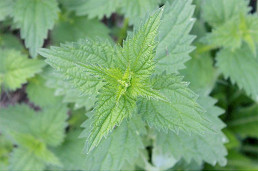 November 15th, 2023 - Jacqui van Heerden

Subscribe
to
all
the
news
Like us on Facebook
Download the Latest Edition