Sex parties on short-stay platforms
Barbara Francis & Rus Littleson | 18th May, 2022
The Victorian Civil and Administrative Tribunal (VCAT) is about to be exposed to sordid details of drug- and alcohol-fuelled sex parties and strippers enriching a short-stay operator in a Melbourne apartment complex.
Outraged families, couples and singles in the suburban building are fed up with the drugged and drunken behaviour of short-stay guests and the insidious threat to residents' safety and security.
While residents have managed to get the short-stay operator banned from Airbnb and Stayz, the hens' nights and bucks' parties continue unabated.
One of the residents contacted us to describe the impact of the battle with the absentee sex party operator:
"This long-term behaviour has caused many problems. Most of the owners' corporation's (OC) time and money has been spent on dealing with the appalling situation: the maintenance and the security issues of having hordes of drunk and drugged people roaming the common areas between our apartments, lift areas, carpark and everything that comes with that!"
So far, there have been zero VCAT cases where orders have been made with damages awarded in favour of a complainant in this type of scenario under the so-called "short-stay party bill". Let's hope we see a precedent set in this case.
One option for which the OC may consider seeking advice is the new legislation regarding the benefit principle. The recent amendments to the Owners' Corporation Act cover scenarios where an OC may be allowed to charge additional maintenance and security costs to a lot owner benefitting from the service.
Short-stay action around the nation
NSW: The short-stay operators register is scheduled to become publicly available this month. The legislation introduced in 2021 allowed for operators to be banned for repeated or gross breaches of the regulations. Open access to the register is essential for communities to be able to check on the status of operators. The most important aspect of the NSW legislation is the empowerment of OCs to vote on adopting by-laws (called rules in Victoria) that regulate short-term rental accommodation in their building. For example, an OC in NSW can legally limit short-stays to lots that are the host's principal residence, such as during a temporary absence. This reform is desperately needed in Victoria.
Tasmania: A mandatory registration system requires operators to have planning approval. Platforms like Airbnb can only market and sell permitted, registered and approved short-stay accommodation. The government has suggested that taking further measures should be up to local councils.
Hobart: Hobart City Council has implemented the first stage of a ban on new whole-home, short-stay accommodation in the inner-city area. Hobart Lord Mayor Anna Reynolds said: "This is really just trying to provide some balance in our housing market in Hobart so it's more affordable and more accessible to people who need to rent a home."
Western Australia: The WA state government has released a draft planning policy outlining proposed regulations for short-term rental accommodation. The government is proposing a registration system and a cap on the number of nights before planning approval is required. The recommendations also include giving powers to OCs to limit short stays. The draft planning policy is part of the WA government's response to the recommendations of the 2019 Parliamentary inquiry and report, Levelling the Playing Field - Managing the impact of the rapid increase of Short-Term Rentals in Western Australia.
Queensland: Short-stay operators must have council approval in Brisbane and Gold Coast. A recent QCAT precedent has upheld an OC rule to limit short stays, based on a community amenity argument.
Brisbane: The short-term rental of an entire apartment by the property owner requires development approval from the council. The council defines "short-term" as a stay of less than three consecutive months. The development application is assessed by the council against the short-term accommodation code in the City Plan. The council says that its City Plan is designed primarily to ensure that "adjoining (sic) residents or businesses are not significantly impacted by the use."
Gold Coast: In addition to enforcing its approval process, the council has amended its planning laws to ban or regulate so-called "party houses" with changes that have been criticised as inadequate.
Noosa: Not content with waiting for the state government to act, Noosa Council has introduced a registration and approval process, a mandatory code of conduct and a 24/7 council complaints hotline. The council will act as the intermediary between the complainant and short-stay operators. The council also gave itself the power to deploy security services to observe and record activity at properties. The council says it will recoup administration costs through fees and property rates with a special rating category for short-stay properties.
The new laws were enacted after a stakeholder consultation process where the council says it was exposed to the depth of community frustration and anger.
South Australia: The SA government has drafted the Short Term Holiday Rental Accommodation Bill with a state-wide mandatory registration system of all listed short-term holiday rentals and a mandatory industry code of conduct. Proposed penalties for breaches range from $1250 for loss of amenity to $5000 for failure to register. Platforms like Airbnb could be fined for failure to show a registration number in a listing. Operators could be compelled to pay disaffected neighbours $2000 in damages – and multiple residents could apply for compensation from an operator. While there is no upper limit on the aggregate payment awarded, it must be "proportionate" to the loss of amenity.
Last and least, Victoria: There is no effective state-wide regulation for short stays. The current, very limited short-stay "party" legislation has resulted in no orders against operators since it was introduced three years ago. On our assessment, Victoria is the least regulated of all states: Operator registration is not required, OCs have no powers to regulate short-stays, and the very low "party" penalties are virtually impossible to enforce.
Come on Victoria, let's catch up with the rest of the country! We are lagging far behind the tamest of reforms. "We Live Here" will continue to advocate for the Victorian state government to learn from the progress made in other states and implement urgent reforms •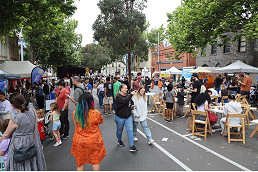 November 15th, 2023 - Felicity Jack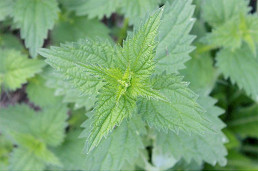 November 15th, 2023 - Jacqui van Heerden

Subscribe
to
all
the
news
Like us on Facebook
Download the Latest Edition