Skydiver devastated after $10K worth of gear stolen in Kensington
Brendan Rees | 16th December, 2021
A Kensington skydiving enthusiast has been left gutted after a callous thief stole around $10,000 worth of gear from his car.
The victim, who wished to remain anonymous, said he had got ready to work on the morning of December 3 only to find his skydiving gear and personal belongings gone from his Holden Commodore wagon, which was parked in Collett St.
He said he didn't hear any commotion as he had been asleep at the time of the incident, which was believed to have occurred just after 1am after his neighbour checked his CCTV.
"He's got in and grabbed my rig out which is the backpack part of my skydiving gear," he said, but "lucky a neighbour found my parachute," which was discarded at the front of their property.
He said he also had two pairs of sunglasses, cash, old phones, and his trade certificate cards stolen, but his trade tools and golf clubs in the back seat were left untouched. It had been a devastating blow for the victim who said he "was angrier at myself because obviously I didn't lock it [my car], not that it makes it right."
He said his skydiving gear – which included his helmet, an altimeter, audible altimeter, and a custom-made jumpsuit – would be "useless to anyone" outside of the skydiving industry.
He said police had fingerprinted and photographed his car as part of their investigation.
"The gear is very recognisable. If anyone sees or hears anything related, I would be very grateful."
After viewing his neighbour's CCTV, he said the culprit appeared to "go across the road to an empty block, opened my rig out thinking it was a backpack or something and then just left it".
According to the victim, another neighbour said their car had also been targeted on the same night where their prescription sunglasses had been taken.
The theft comes as several residents have posted incidents of theft and criminal damage on the Kensington Neighbourhood Watch Facebook page in recent weeks.
One resident said they "almost passed out in shock" after discovering the windows of their car had been completely smashed at Holsten Lane South in Kensington.
Another reported that their golf clubs were stolen from their car in Kensington while others had their number plates stolen in Kensington and West Melbourne.
Will, a Kensington resident, whose car was stolen in September and later found burnt-out eight days later, said he had recently stopped would-be thieves who tried to take his neighbour's car in November.
"I heard some strange noises out in the street," he said, which was at around 4.30am.
"I saw a couple of guys who were basically messing around with this car … I said, 'what are you doing?' and they were like 'Oh, nothing much', and then the other guy in another car said, 'I'm having gear-box trouble'."
He said the males left soon after in another car as Will waited for police to attend.
"I went to inspect the vehicle and found they had completely smashed out the glass on the passenger's side," Will, who asked not to use his surname, said of the Honda Civic.
"Sure, it's risky," he said after approaching the males, but "I'm not letting anyone steal a car from the same spot my car was stolen from".
"It's ridiculous, there's more and more of this happening."
Melbourne North police are investigating the Collett St theft and have appealed to anyone with information to contact Crime Stoppers •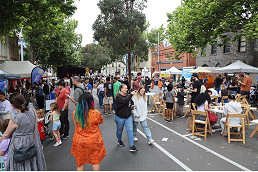 November 15th, 2023 - Felicity Jack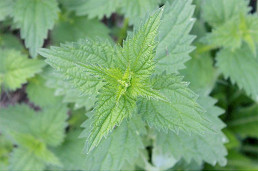 November 15th, 2023 - Jacqui van Heerden

Subscribe
to
all
the
news
Like us on Facebook
Download the Latest Edition