Snakes sighted at Maribyrnong River, residents urged to be vigilant
Brendan Rees | 13th September, 2023
Locals, fear not! These snakes are only Mark Pelley's pets, and the professional snake catcher appeared with them last month to remind residents to be vigilant following several recent sightings along the banks of the Maribyrnong River as Melbourne enters spring.
Residents are being warned to exercise caution along the Maribyrnong River after several snake sightings had been reported near the riverbanks.
The City of Melbourne has erected signs in Kensington to notify visitors of the possible presence of snakes in the area, which advises "for your own safety please remain on paths".
"There have been a number of snake sightings in this reserve," one sign stated at Hobsons Rd, Kensington (near Riverside Park), where there is long grass and bushland.
According to Melbourne Water, which manages the Maribyrnong River, four species of snakes are known to inhabit the area, including the deadly eastern brown snake, lowland copperhead, red-bellied black snake, and the tiger snake.
"Although these snakes are highly venomous, they are protected species in Victoria and must not be caught or killed," it said.
Generally speaking, snakes need not be feared and are more likely to flee should they sense danger or human approach.
Professional snake catcher Mark Pelley said it was "very common" to find snakes along the Maribyrnong River and the surrounding area as the weather warmed up.
"I believe 99 per cent of the time people will pass the snake without even realising," he said, but added if people were to encounter one, he advised to "back away calmly so as not to antagonise the snake".
"Snakes will only bite if you hurt them or if they're afraid you're going to hurt them."
Photo: Snake catcher Mark Pelley at the Maribyrnong River, Kensington. Photo: Ajay Viswanath.
Mr Pelley, whose business is called The Snake Hunter, said he had caught snakes in recent weeks including at homes in Kensington, Parkville, Collingwood, Moonee Ponds, and Flemington.
He said the venomous critters were found in garages, bedrooms, under refrigerators, and under cars, and on one occasion, in a ride-on mower.
No one was harmed because everyone did the right thing … they saw the snake, they watched it from a safe distance, and called me straight away.
However, he noted "biggest risk" snakes posed was to the safety of dogs "because dogs have got an amazing nose and they're lower to the ground".
He said the best way to protect dogs was to keep them on a leash, but when they are off a lead, they must return to their owner's call so "you know your dog will come back to you no matter what".
Mr Pelley said another tip was to train dogs to avoid snakes, particularly along the Maribyrnong River, which is a skill he offers training classes in.
"That actually helps them because when the owner cannot always pay 100 per cent of their attention to the dog at all times there's going to be lapses, and it only takes a split second for a dog to be bitten and killed by a snake."
The council said its officers did not interfere with snakes along the river as they are protected species and in their natural habitat.
The Lort Smith Animal Hospital in North Melbourne said summer was the main danger season, but snake bites did occur in spring and autumn with the hospital having treated cases in previous seasons.
If pets are bitten, owners must seek veterinary assistance immediately, the hospital said.
"We stock anti-venom here at the Lort Smith hospital and can treat snake envenomation cases. Most snake bite patients will require a multi-day stay in hospital in our ICU."
Envenomation occurs when venom is injected by the bite or sting of a venomous animal.
The Lort Smith said prevention was better than a cure, and advised the following ways to ensure pets were kept safe:
Keep the grass cut short around your home and make sure you don't have piles of rubbish and old sheets of tin lying around for snakes to hide under.
Snake bites often occur around waterways (Maribyrnong River and Merri Creek) and in long grass, usually in warm weather.
Walking dogs on leads is recommended and keeping out of water/creeks.
Snake bite varies from year to year and is believed to be worse in drier years when the snakes go further afield in search of water.
While any dog could be bitten by a snake, working dogs and Terrier appear to be over-represented. Farm dogs have more opportunity and Terrier are inquisitive and nose-down types of dogs. •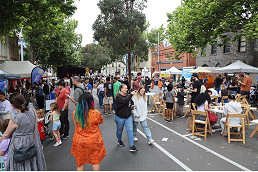 November 15th, 2023 - Felicity Jack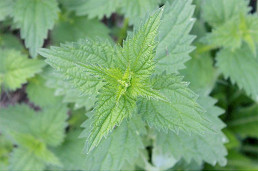 November 15th, 2023 - Jacqui van Heerden

Subscribe
to
all
the
news
Like us on Facebook
Download the Latest Edition