Spike in toxic mushrooms prompts health warning
Brendan Rees | 18th May, 2022
Recent rain has led to an outbreak of toxic mushrooms in Parkville and surrounding neighbourhoods with a local vet reporting pets had fallen ill.
The rising number of poisonous mushrooms has prompted the City of Melbourne to install signs warning the public to keep their distance in public parks following sightings of death cap mushrooms and yellow staining mushrooms.
Royal Botanic Gardens Victoria senior mycology research scientist Dr Tom May said with heavy falls of rain it wasn't unusual for poisonous mushrooms to be popping up across Melbourne.
He said yellow staining mushrooms "pop up in massive numbers" and are "very common all over parks and gardens."
"It's got a couple of characteristics, a bright yellow stain and a slightly chemical smell, a bit like hospital disinfectant," he said.
"It's the dominant mushroom around, it is frequently the mushroom for confusion … but it's not going to kill you."
Dr May said the death cap mushroom was not as common as it specifically grew underneath trees in the oak family, and "forms a symbiotic relation with the roots."
"It is potentially deadly; it's got a very nasty toxin in it."
His advice is do not eat any wild mushrooms unless you know what you're doing. It's easy to confuse different types.
A local vet and resident, who wished to remain anonymous, said there had been a few cases of dogs having eaten wild mushrooms and developing symptoms.
"We have had cases from Parkville, Brunswick, and Pascoe Vale," they said. "Nothing too severe thankfully – we haven't lost any pets which is great."
"Symptoms have been mild then severe which were more gastrointestinal such as vomiting and diarrhoea. Luckily, we were able to induce vomiting and with a couple of hours on IV fluids these dogs were bouncing off walls again."
The resident said they had contacted the City of Melbourne after spotting "a whole heap of" wild mushrooms, which had coincided with "numerous cases in the clinic."
The public are warned to be extra careful and not wander around picking mushrooms.
"They do look inviting, but you do need to be careful," Dr May said •
Caption: Mushrooms pop up in a local park in Parkville.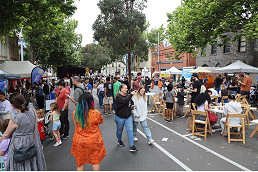 November 15th, 2023 - Felicity Jack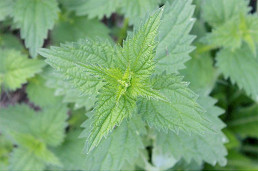 November 15th, 2023 - Jacqui van Heerden

Subscribe
to
all
the
news
Like us on Facebook
Download the Latest Edition