Spring nesting in full swing at Royal Park
Katie Johnson | 18th October, 2021
With spring nesting season in full swing, inner city locals are enjoying the array of native birds on display at Royal Park.
Local birdwatchers have found everything from Boobook Owls to Red Wattlebirds and are keeping a keen eye out for chicks as they begin to hatch in the new season.
Local birdwatcher Scott Baker spotted eight Tawny frogmouth nests and a chick during September and said it was "exciting" to monitor them.
"They nest in some very public spots and come back to the same place the following year – last year we found six breeding pairs in Royal Park, so we've been keen to monitor them and plot where they've been living," Mr Baker said.
"It's become like a little project for the people down there."
Mr Baker said that although frogmouths were extremely adept at camouflage, they tolerated a lot of attention and had become somewhat of a "minor celebrity" at the park.
"Most people don't notice them but when you do actually see them it's quite exciting," Mr Baker said.
"I only started looking for them at Royal Park during last year's lockdown and it took me ages to spot one, you've got to look very carefully and get to know the types of trees and branches that they would like."
In non-COVID times, Mr Baker would usually be running bird watching tours and venturing out into the bush to find night birds, but lockdown has forced him to explore his local area more.
"It's become my local patch since lockdown last year and it's become quite the scene as there's a lot of other people who have taken up birdwatching during this period," Mr Baker said.
In the past 18 months alone, we've recorded close to 130 species in Royal Park.
Among those species is the Red Wattlebird, one of which ran into some trouble at the end of September.
After getting its head stuck in the fork of a tree the bird was rescued by inner city local Phillip Gao who climbed up and freed him.
Mr Gao said that it was "fortuitous" that he and fellow birdwatcher Rodger Scott were there to save the bird from a grim fate.
"While Rodger and I were walking, all of a sudden we heard all of this commotion and saw about 15 noisy minor birds – which are quite territorial – going mad," Mr Gao said.
"When I took a close-up photo, I could see this red wattlebird with his head stuck in the fork of the branch and that the minors were attacking him."
"I decided to climb the tree, which was fairly tall, and tried to dislodge him with a stick but eventually was able to grab him and gently lift his head out before he flew away."
Although he sprained his foot on the way down, Mr Gao said rescuing the bird was worth it.
"The whole backstory is that I'm a wedding photographer out of work and I recently became interested in bird watching after seeing the council's Superb-fairy wren research project," Mr Gao said.
"The crazy thing is I never knew about the Trim Warren Wetlands even though I've been in Melbourne my whole life – so I met with some birdwatchers including Rodger and they introduced me to the Friends of Royal Park Facebook page."
"Birdwatchers are so friendly and welcoming, and I've been going to Royal Park every day since then."
Long-time birdwatcher Rodger Scott, who snapped the image of Phil, said that it was only their second time meeting when the bird rescue occurred.
"We had met only a couple of days beforehand as Phil had wanted to learn more about Royal Park and what birds were there," Mr Scott said.
"We were walking in the upper area of the park near the railway line when we heard the commotion and found the wattlebird and chased the minors away."
"Another couple had come along with a stick and had tried to lift it out but as the tallest of the four of us Phil decided to climb up and was able to reach it."
Mr Gao said that after having all of his work cancelled or rescheduled after being a wedding photographer for 15 years, "it was great to be amongst nature" in Royal Park.
"The crazy thing is I only started taking bird photos a few weeks ago," Mr Gao said.
"In an hour you can see 40 to 50 birds, I've already seen plenty of the Superb Fairy-wren, which is the little bird that opened this up for me and is my favourite."
Parkville local and birdwatcher Stuart Riley has also been getting in on the action.
Recently he'd seen a Boobook Owl, dozens of rainbow lorikeets, and a mating pair of Sparrowhawks, which he was careful not to spook.
"Sparrowhawks are quite shy birds and right now they're trying to build a nest to mate in which has been difficult because it's been so windy," Mr Riley said.
"I've been trying to keep it quiet to make sure a million long lens cameras don't show up to Royal Park."
"It's a difficult oral dilemma because you want people to enjoy the birds, but you don't want too many people there to frighten them off until they've established a nest."
For rainbow lorikeet lovers, Mr Riley said that virtually half of the elm trees at Melbourne Cemetery and the north end of Princes Park were full of them.
He also said that the Reed-Warbler bird was also starting to come out at the Trin Warren Wetlands, and he currently was on the lookout for the rare Spotted Crake.
"It's frustrating because I have heard them but haven't seen them yet," Mr Riley said.
"I've also been watching the Fan-tailed Cuckoos, which are beautiful birds that wait until spring to go into the nest of other birds when they're not there, flick out their eggs, and then put their own eggs there so that other birds raise the Cuckoos as their own."
For Phillip Gao, the experience photographing wildlife at Royal Park has brought him closer to his local community.
And as a Kensington local, he was inspired to share the joy with his neighbours.
"The overarching theme is the pandemic has brought us closer to our local communities and we've discovered our local area because of the five-kilometre restriction," Mr Gao said.
"In Kensington we have the Newells Paddock where I recently saw an owl, so I created a Facebook page for locals passionate about conservation."
Since starting the group, Kensington locals have spotted a number of swan families, Rainbow Lorikeets, Starlings, wild bunnies, and an Eastern Barn Owl near Kensington Community High School.
"Sometimes we don't know what's beautiful in our backyard," Mr Gao said •
To join visit: facebook.com/groups/newellspaddock
Caption: Love is in the air! A Rainbow Lorikeet couple. Photos by Stuart Riley.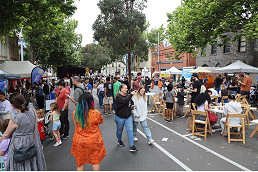 November 15th, 2023 - Felicity Jack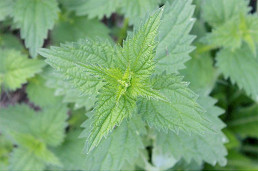 November 15th, 2023 - Jacqui van Heerden

Subscribe
to
all
the
news
Like us on Facebook
Download the Latest Edition