St Michael's building its way to "first choice" for North Melbourne families
Kaylah Joelle Baker | 18th March, 2022
Since September 2021, St Michael's Primary School has been undertaking a major build to help create an exciting new learning space for families in North Melbourne.
After a $5 million state government grant in late-2019, principal Denise Hussey said the build was back "on track again" after the hassles that came with building during COVID times.
Opting for a modular design, Ms Hussey said the choice meant classrooms are built quickly off-site, which both limits and shortens the impact on the surrounding community.
"At the moment when you drive past the school you can only see scaffolding, but in the school holidays there will be a building there," she said.
Confident that the latest updates and improvements would help support the increase the school is seeing in its enrolments, Ms Hussey said she was "excited about what the future holds" for St Michael's.
"We have run out of learning spaces, so this building will give us some really great contemporary learning spaces that are really conducive to the style of learning that we do at the moment," Ms Hussey said.
"It will allow our school to continue to grow and it will give us some really modern facilities to complement the history of our 103-year-old building."
As a school that has often had to deal with balancing students and staff in cramped spaces due to its location in the city and on main roads, the new build will aim to maximise on the minimal space.
The raised design means that St Michael's will not only end the project with more classrooms but also a rooftop playground to go along with the ground floor playground already in place.
"Being on such a small footprint, playground space is vital and so we are using every possible space we can make available," Ms Hussey said.
"The build is focused on providing our kids with the best possible opportunities to learn and pursue their passions and to provide a wonderful space for our community to come and get involved in."
The new building is scheduled for completion by the middle of the year, and it is through the improvements that the school is hoping to be "on the map in North Melbourne as a school of first choice for families in the area".
St Michael's is located at 8 Brougham St, North Melbourne •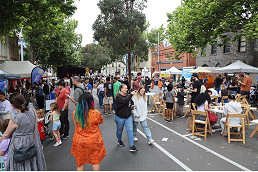 November 15th, 2023 - Felicity Jack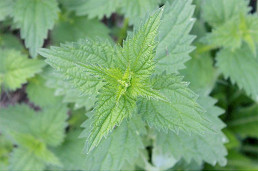 November 15th, 2023 - Jacqui van Heerden

Subscribe
to
all
the
news
Like us on Facebook
Download the Latest Edition