Talking with children about their parent's mental health 
Satellite Foundation | 12th August, 2021
Parents often worry that talking openly with their children about mental illness will make things worse. However, when supported to have these conversations and offered accurate information, the opposite is true.
Rose Cuff, executive director of Satellite Foundation offers some ideas on how parents, carers, and family members can discuss mental illness or mental health challenges with their children.
Parenting, mental health and shame
All parents struggle in their parenting role at some point. Life throws up big challenges and can test parents, their relationships inside and outside the family, and their life goals. Experiencing mental health challenges is often accompanied by feelings of shame, judgement, blame and fear. This can be amplified as a parent and assumptions can be made that you will automatically not be a "good enough" parent.
Why discuss mental health with children?
All parents will come across issues that are challenging to talk about with children. Many issues that used to be taboo such as sex, death, and substance use are more openly discussed and therefore less confusing. However, mental health and in particular mental ill-health are still poorly understood by most. Combined with the stigma of mental illness, this can prevent people from talking about it and asking for help when it might be needed most.
Children's understanding
Children worry less about something if they understand it. Providing children with opportunities to talk with their parent(s) or other trusted adults about times parents struggle or are unwell, may help reduce their worries. Children often express great relief at knowing that their parent is safe and receiving help, and to know that it is not their fault.
Some key messages for children:
You are not the cause of your parent's mental health challenges.
It is not your job to fix things.
You are loved, strong, and cared about.
Your parent will have ups and downs like any person.
All your feelings are okay! It's important to find ways to express them –through talking, sport, music, art, drama, writing, play.
You will not automatically have the same mental health challenges as your parent.
Setting up and preparing for conversations
If children ask questions about their parent's mental health, this usually means they want answers and offers a good window of opportunity.
Choose a space and time that is comfortable for everyone involved.
Involve family members wherever possible.
Be realistic about what can be achieved.
Check out with children what they think and already know.
Reassure (children may feel awkward when talking about these kinds of things).
Listen carefully! Don't try to "interpret" what they are asking.
Ask "open" questions, encourage children to put things in their own words.
Be yourself.
Be honest.
Have ready some paper, coloured pencils, modelling clay or playdough, art or craft materials.
Using examples and checking-in
Talking to children about mental health using a well-recognised analogy such as the weather can be helpful; the weather is often unpredictable and is something we can't control. But we can decide how we want to feel about it. While living with and around someone who experiences mental health challenges can sometimes feel like being in a wild storm, it can also be as varied as the colours of a rainbow (after the storm!). Keep checking in to make sure the child understands what you are saying, and that you have heard them correctly.
Above all, remember you are the expert in your child's life and know them best. Take time for yourself, think about self-care and self-compassion as integral parts of your life, and celebrate your role as a parent in all its complexities.
Satellite Foundation is a not-for-profit based in Victoria St that connects and empowers children and young people where a parent, carer or family member has a mental illness or experiences challenges to their mental health and wellbeing.
Satellite has two upcoming online programs which are currently open for registration:
Satellite Connect Youth is a fun, program for young people aged 14 to 17 years. Over the course of six weeks, participants will have the opportunity to make new friends, and share their stories with others who may share similar experiences. Participants attend one workshop each week.
Dates: Wednesday, October 13 to Wednesday, November 17 from 4.30pm – 6.00pm.
At Home with Satellite is a fun-filled program where children and young people aged 8 to 14 years old (approx.) can let their imaginations run wild and make new friends at the same time. Participants receive an activity-based package in the (snail) mail filled with items that they can use to create and share magical stories in the Zoom room. Workshops may involve music, songwriting, photography, storytelling, and craft.
Dates: The next "At Home" workshop is a two-part series that takes place on Monday, September 20 and Monday, September 27 from 10am to 11am (for ages 8 to 11 years approx.) and 1pm to 2pm (for ages around 12 to 14 years).
All programs are free •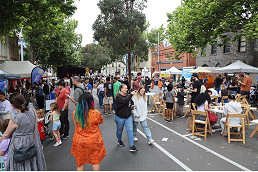 November 15th, 2023 - Felicity Jack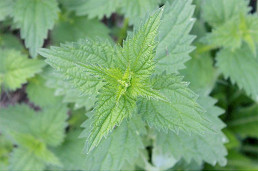 November 15th, 2023 - Jacqui van Heerden

Subscribe
to
all
the
news
Like us on Facebook
Download the Latest Edition