Thank you to Paddy
Rhonda Dredge | 17th June, 2021
Most kids in Victoria were celebrating the end of lockdown on Friday, June 11 by returning to school to see their mates.
Not so Paddy Williams who, like many North Melbourne kids, has been through a bit of an ordeal.
The Grade 1 student of North Melbourne Primary School was not complaining.
At least he was allowed out of quarantine to catch up on a bit of play time at the local park.
Paddy's freedoms had been curtailed twice in the past fortnight by COVID restrictions. His mum Caroline said, "he's okay but I don't know about underneath."
"Last week he woke up with a nightmare. 'It's all around,' he said. 'What?' I asked. 'The virus.'"
The bad dream for the local kids began on May 27 when it was revealed that members of an infected West Melbourne family were in Prep and Grade 5 at the school.
At first Caroline thought they were infected as well even though they'd had no real close contact.
"The virus was being passed between children," she said. "I was worried that we had it for a while."
Then students were contacted last Monday and told they'd been upgraded to "close contacts" after a new case was discovered in Grade 5. That meant they had to be tested and go into isolation.
Caroline got the call just before midnight. "It was really late," she said. "It didn't matter because I'm a night owl."
But then on Tuesday they were told they had to take another test for day 13 of their possible exposure.
They ended up being tested twice. For three days they weren't allowed to leave their home.
"A lot of us are in apartments. I'm on my own with a six-year-old," Caroline said. "Neighbours bought us food and coffee every morning."
On the last day of lockdown, they got the call that Paddy was cleared. Caroline said that the Department of Health and Human Services must have been working through a list.
The Grade 1 mums are on a WhatsApp list and were comparing notes about who was being let out.
"I'm okay," Caroline told North West City News. "We got out. There are people at school stuck in quarantine."
She said the department did a good job. "At the Showgrounds they had a special queue for North Melbourne primary school students. It's a big school. There could be 1000 kids. A lot of people were affected."
She hoped the school would re-open after the Queen's Birthday weekend but meanwhile it was back to home schooling.
"I'm alright with it. We got a note saying thank you to Paddy," she said •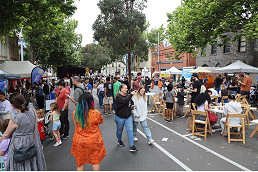 November 15th, 2023 - Felicity Jack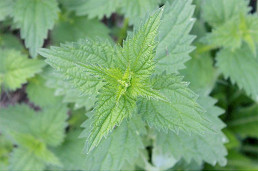 November 15th, 2023 - Jacqui van Heerden

Subscribe
to
all
the
news
Like us on Facebook
Download the Latest Edition