The creative couple crafting bespoke websites for the not-for-profit sector
Kaylah Joelle Baker | 14th June, 2023
Six years ago, husband and wife duo, Bel and Mike Temby combined their unique skill sets and formed Digital Services Lab, filling in a gaping hole in the not-for-profit sector.
With Bel's intimate knowledge of the not-for-profit sector and how digital applications work at the front end, and Mike being across coding and the behind-the-scenes processes, it made perfect sense for the couple to combine their interests.
Now in charge of a tailored digital service, Bel and Mike work closely with not-for-profit and charity organisations in helping them to establish a digital presence through the development of a bespoke, functional website.
But what is most important for the couple is their ability to provide an affordable service that was not readily available previously.
"There is a survey done every year of not-for-profit organisations and there was such a huge gap in the smaller to medium not-for-profit organisations being able to really tap into the visually stunning and highly functional websites that catered to their users unique needs," Bel told North West City News.
We were trying to put together a business that was able to offer the services to the sector at a much more affordable rate than what you would get with bigger agencies.
Digital Services Lab is a business that puts its clients and their needs first, and this is noticeable through the way it works alongside its clients.
"We work hand-in-hand with the client for the entirety of the project, so we can provide a high level of personalised support and can really get to understand the business and, more importantly, get to understand their clients," Bel said.
"We then understand who their stakeholder groups are and what they're experiencing at the time they need that organisation, understanding that some of the organisations we work with are health or domestic violence organisations and some of their clients are very vulnerable."
Working closely with the organisations means that Bel and Mike can understand a little more about what state of mind a person seeking the website may be in, and they can therefore personalise and tailor it accordingly.
Taking clients through this process also ensures that the overwhelming sensation of starting afresh is taken away, and they can know that they are in capable hands with Digital Services Lab.
Among the other services offered by Digital Services Lab, in addition to recreating or fixing a website, are workshops and intensives in website strategy and search engine optimisation (SEO), website care plans, and graphic design.
Bel also works closely with other strategic partners to put together free webinars that can help organisations with instrumental tools of the trade.
While helping a sector close to her heart is vitally important for Bel, she said her passion and motivation was sparked every time she was working with a client and could see they were having fun during the process.
"It's such a nice feeling when they go off and present or launch their website to their stakeholders or boards and come back and say, 'everybody thought it was amazing and loved what has been done', all because we took a website that was sitting at zero, to one that has become a hero to their organisation," she said.
Digital Services Lab occasionally works out of the co-working space Our Community House (OC House) at 552 Victoria St in North Melbourne.
For more information: digitalserviceslab.com.au •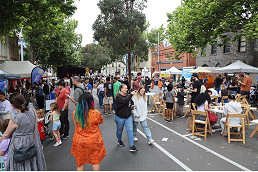 November 15th, 2023 - Felicity Jack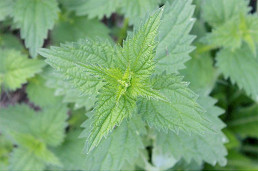 November 15th, 2023 - Jacqui van Heerden

Subscribe
to
all
the
news
Like us on Facebook
Download the Latest Edition