The local husky living by her own rules
Kaylah Joelle Baker | 20th November, 2021
Adapting to the surroundings around her, Tilly is a local husky not afraid of meeting new people and making friends.
Born in the Southern Highlands of New South Wales, Tilly was no stranger to cooler climates upon moving to Melbourne seven years ago.
Now living in North Melbourne with owner Pierre Bobillier, she is not afraid to keep him on his toes with her "demanding, very vocal" personality.
"She isn't great at obeying commands [and] can hear a packet of cheese opening from two blocks away," he said.
Always on the prowl for extra food, Tilly has Mr Bobillier constantly watching out for what she'll manage to find next on her regular walks through the streets of North Melbourne.
"Once on our way to the dog park, I had to pry her mouth open trying to pull out a discarded chicken wing she found on the ground and quickly tried to scoff down," he said.
"She will eat almost anything".
Living life to its fullest, when Tilly isn't spending her time searching for food, she is more than happy to run around with other dogs she meets at the local dog park.
"Tilly is always excited to meet new dogs, especially ones that will chase her around and vice versa," Mr Bobillier said.
"She's also extremely friendly with people and there are plenty of other friendly dogs and owners in the area to meet".
Cheeky and energetic in social environments, Tilly rejuvenates with days spent at home lounging around.
"Once she's home, she turns into an old lady who has no qualms about lazing on the couch," Mr Bobillier said.
It's an attribute that Mr Bobillier is grateful for given his location of living in an apartment. With no patch of grass in close proximity, it can prove difficult when raising a puppy.
"We'd love a path of grass closer to our place to take her to do her business," Mr Bobillier said.
"But I guess it does force us to get out of the apartment and walk a couple of blocks a few times a day".
And the excitement of the walks are not lost on the loveable, forever-hungry husky, described as "a bit of a tease with her affection" •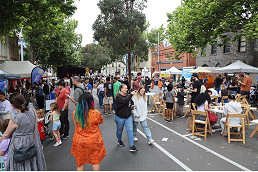 November 15th, 2023 - Felicity Jack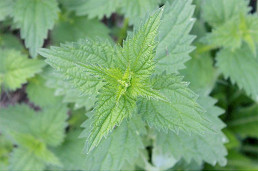 November 15th, 2023 - Jacqui van Heerden

Subscribe
to
all
the
news
Like us on Facebook
Download the Latest Edition