The North Melbourne bottle shop quickly becoming a destination for craft beers and a good chat 
Kaylah Joelle Baker | 16th November, 2022
Sessions at Arden may have only been opened in North Melbourne since May, but it has already quickly established itself as a unique space set on making its mark.
Co-owned and -managed by Paul Liang, Truman Ng, Waylon Chen, and Alvar Leung, the newly established independent bottle shop started from a drive to want a "more experience-driven" shop that helped to create conversations with customers.
From this idea came the development of a little bar area and a space for tastings to take place, all within the bottle shop.
"Our business model and vision is to try and help our customers to explore the differences we offer, and to expand their boundary through always providing a free tasting of different categories of wines and spirits," Paul said.
"Letting our customers know a bit more about what they are drinking and helping them to find something they didn't know they liked before, gives us a chance to know the neighbourhood better."
To truly demonstrate how much they want to educate and explore various selections with their customers, Sessions at Arden currently has "over 90 bottles of different spirits open" at the moment.
The tastings are offered every Saturday in the afternoon, from 3pm to 6pm, and winemakers, sales representatives, and people with a wide range of knowledge on particular drinks, are all in attendance for the occasion. A free cocktail class is also held on Sundays from 1pm to 3pm.
While the weekend is when the various tastings are formally offered, Paul told North West City News that they were "always happy" to do tastings throughout the week when they were not too restricted for time.
"We want to create a sense of community around this neighbourhood by having the little bar and providing this service [of tastings], and that's what makes us special," Paul said.
"We also find that people sitting at the bar are always starting conversations with one another as well."
As well as creating a cosy and relaxing environment for locals to come to, the team at Sessions at Arden has worked hard to accumulate a range of unique offerings, including its speciality of Japanese sake, whiskey, and craft beers.
"The whiskey selection we have is rather rare and unique, and something we have been doing really well. We have a selection from all over the world, including some from India, Canada, and Taiwan," Paul said.
"At the moment we are also doing a lot of craft beers because the weather is getting a bit warm, and we always rotate the limited release craft beers from different breweries as well. People are starting to see us as a destination for craft beers."
While much attention has been on the beers, wines, and whiskeys from all around the globe, Paul also pointed out the work they had been doing with a local Melbourne sake maker who was "really talented", and who they hoped to continue working with in the future.
A range of non-alcoholic beverages is also available within the shop, as it remains the team's priority to be a space that brings the locals together, in a friendly and welcoming environment.
Sessions at Arden is located at Shop 10 and 11 of 129 Canning St in North Melbourne, and is open from Monday to Sunday, 11am to 9pm. •
For more information: sessionsarden.com.au
Caption (left to right): Paul Liang, Truman Ng, and Waylon Chen.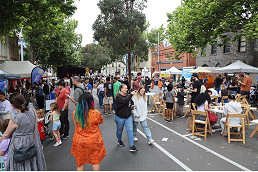 November 15th, 2023 - Felicity Jack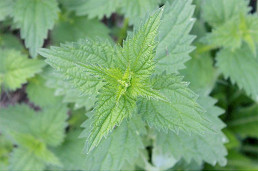 November 15th, 2023 - Jacqui van Heerden

Subscribe
to
all
the
news
Like us on Facebook
Download the Latest Edition