The Voice: "our chance to change the path that we are on"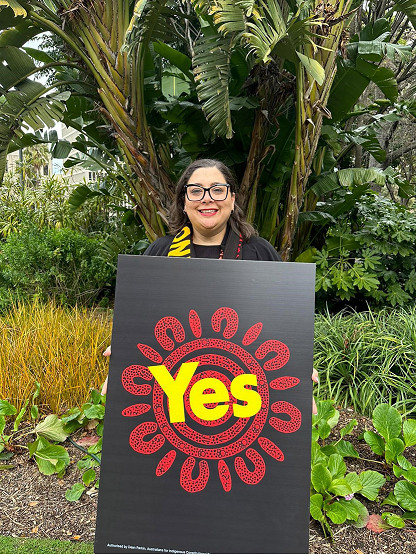 Jack Hayes | 13th September, 2023
For Sheena Watt, Victorian Upper House MP for the North Metropolitan Region, enshrining constitutional recognition for Aboriginal and Torres Strait Islander people through a Voice to Parliament is "not just about being recognised, it's about being heard."
As Victoria's only Aboriginal Member of Parliament, Ms Watt knows the responsibility she shoulders; it is something she has lived with her entire life.
"I came to Parliament having worked in Aboriginal affairs for 20 years and I knew there were really good ideas out there," Ms Watt told North West City News. "I know there are passionate people wanting to make a change in the lives of Aboriginal people, I know they are anxious for change, and I know they know there is a better path ahead."
"When you're only three per cent of the population, it is really hard to be heard by everyone else on what it is important to you and what changes need to happen to affect positive change in your life and your community's lives."
Still with a date yet to be set, sometime in October is all that is known, in the nation's first referendum since 1999, Australians are being called upon to answer "Yes" or "No".
The question:
A proposed law: to alter the Constitution to recognise the First Peoples of Australia by establishing an Aboriginal and Torres Strait Islander Voice. Do you approve this proposed alteration?
The path to this referendum comes from the largest consensus of First Nations peoples on a proposal for substantive recognition in Australian history, culminating in 2017's Uluru Statement from the Heart.
"What the leaders in Uluru wanted is for Aboriginal leaders to be listened to on the issues that affect us each and every day, and that the Voice can never be taken away," Ms Watt said.
"A voice to parliament is about future proofing Aboriginal affairs against that change. It's about whoever it is that sits in Canberra must listen to the voice of First Nations people."
"Ever since the Apology we have had the Closing the Gap Report, and in the hope that by shining a light on infant mortality, educational attainment, or life expectancy, we would be able to improve things."
But the improvements are just too slow, and the equality we seek is too far off. I know that we need something bigger and bolder to change the path that we are on.
According to the Closing The Gap Report 2020, only two of the report's proposed targets are currently on track. Targets still not on track include the gap between child mortality rates of Indigenous and non-Indigenous children widening from 2008 to 2018; little to no change in employment rates between Indigenous and non-Indigenous Australians, and this country's First Peoples still live an average of eight years less than non-Indigenous Australians.
Ms Watt has seen how damaging that gap can be to herself and her people firsthand.
She has lived with the racism of low expectations from people who were meant to inspire and guide her.
Now, she says, it's her time to dismantle that notion and inspire a new generation of Australians.
"What I know is that we need real and practical change in our community and for far too long, our first nations people have been calling out to be heard on issues that affect them by governments of the day," Ms Watt said.
"Referendums are serious business. We ask the Australian people so rarely to change our constitution. But we are asking for a change to the rulebook of our nation and what we are saying this time around is that we want it to be a reflection of our modern values and a modern nation," she said.
"If you believe in this and it is something that is deeply felt by you, your friends, family, or colleagues, then take the time to have the conversation about why it is important to you. I know this is a big thing to do, to change our constitution, but it is not insurmountable, and it will take everybody stepping up in every way they can for it to be ultimately successful." •
For more information: sheenawatt.com.au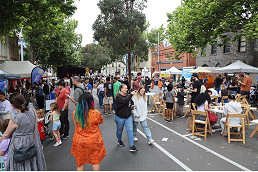 November 15th, 2023 - Felicity Jack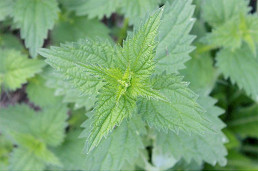 November 15th, 2023 - Jacqui van Heerden

Subscribe
to
all
the
news
Like us on Facebook
Download the Latest Edition