Tips from a garden bomber
Rhonda Dredge | 14th June, 2023
Not everyone appreciates the spirit that has gone into the flower pot bombing of Little Provost St in North Melbourne.
What started as a few planter boxes has now spread down the street and around the corner.
This impromptu garden has sprung up in the past 15 months, long enough for caterpillars to move in and seeds to be dropped by birds.
Evolution loves an empty space, and the designer Lydia Rowe is one of a group of residents breaking out into the street.
Residents on the corner of Adderley and Abbotsford streets are applying for a street garden and one has already blossomed on Courtney St.
Street gardens are all the rage, and they are permitted by the City of Melbourne, with a site inviting applications.
"I call them permitted pots for pleasure," Lydia told North West City News. "This is my church."
The 73-year-old moved here from Hawthorn and said she had found her tribe in the back streets of North Melbourne.
"It's the community everyone would like to be in," she said. "I feel like I've been here for 20 years. It's only 15 months."
Chris from the local bookshop stops by on his way to work and the pots reach out to others including residents of houses backing onto the nearby lane where attractive displays have sprung up.
"Community gardens abound with found objects," Lydia said, pointing out an old chair she uses for ripening tomatoes. She advises using the rustic surfaces of walls as backdrops for climbers and colourful displays.
The only complaints she has received about her exuberant plantings are from "entitled" millennials who don't know how to park their cars. "One told me recently to move my pots. I told her to park elsewhere."
Lydia is a cook and a gardener, two activities she said often went together. Her tiny 1850s cottage backs onto Little Provost St and she prefers to be outside.
She has garlic just sprouting, Brussels sprouts about 60 cm tall, and boxes of seedlings as well as lettuce and spinach.
"It's easy to get a permit," she said. "The council were very accommodating. They emailed me a form. They made it very easy for me to apply. It didn't cost anything. I put up a sign for six weeks to see if there were any objections."
A permit for a garden on a nature strip may take longer. The council will send out an arborist to assess the impact of any planter boxes on nearby trees.
But don't be surprised if Codling moths are quick off the mark in discovering that you are reclaiming a previously unused space.
When you are pushing boundaries, you need to be quick off the mark in protecting your new nature spot. •
For more information: City of Melbourne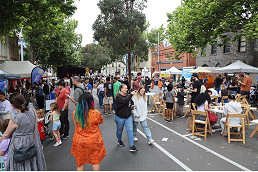 November 15th, 2023 - Felicity Jack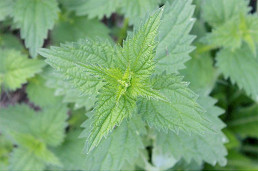 November 15th, 2023 - Jacqui van Heerden

Subscribe
to
all
the
news
Like us on Facebook
Download the Latest Edition